By: Tim Gilliam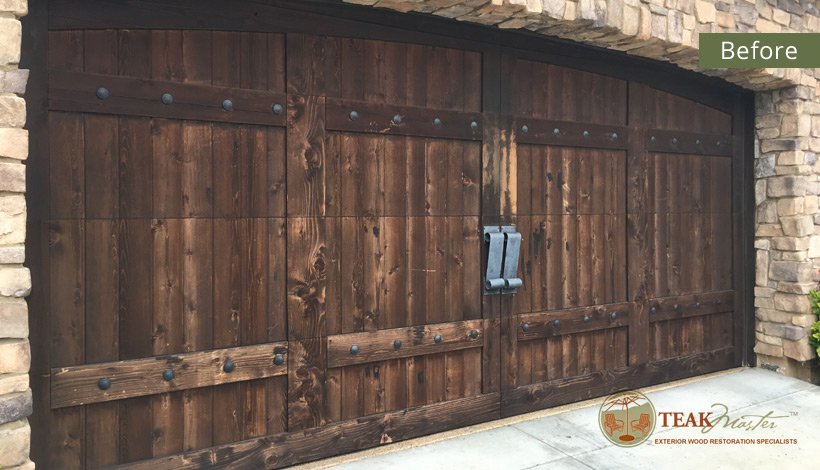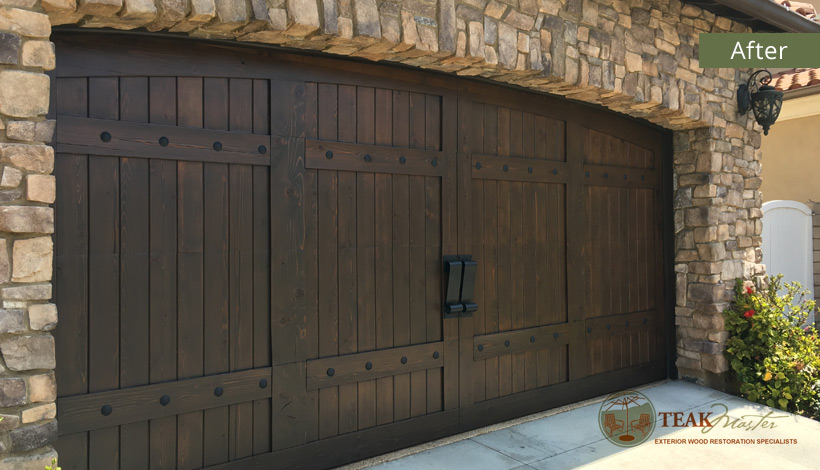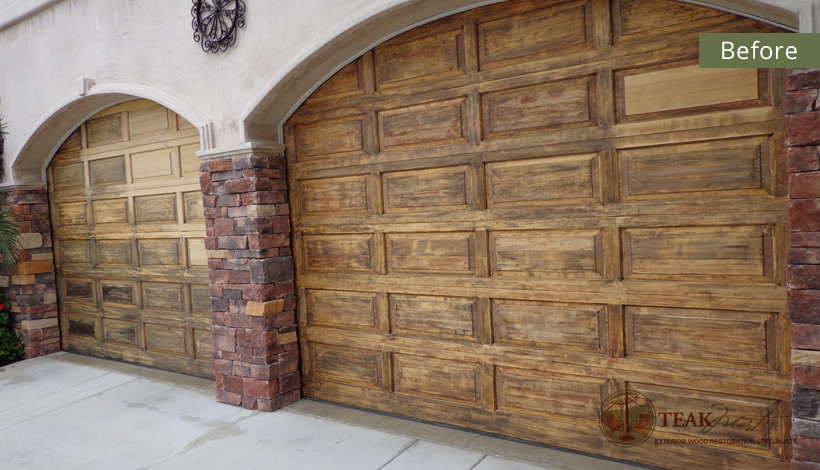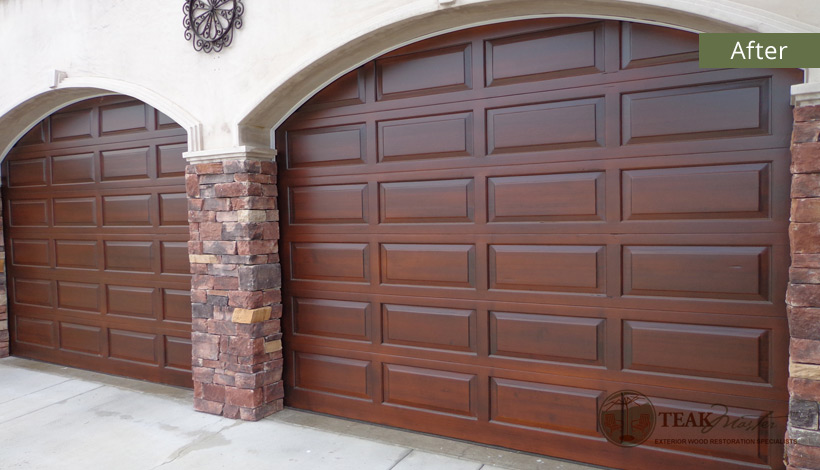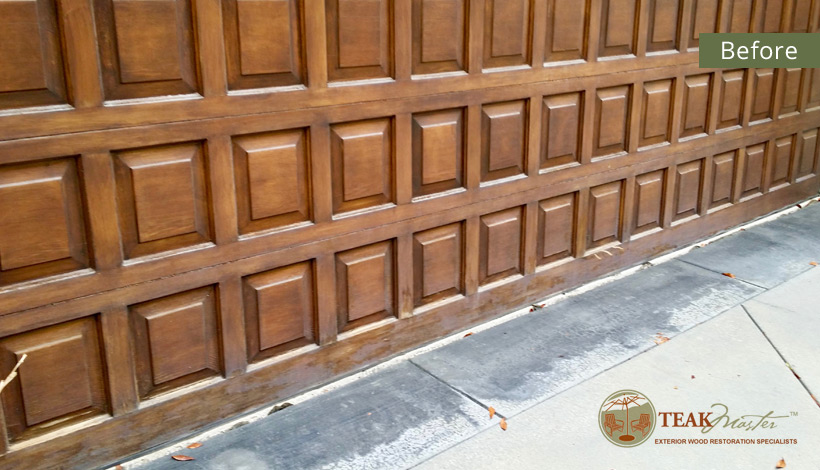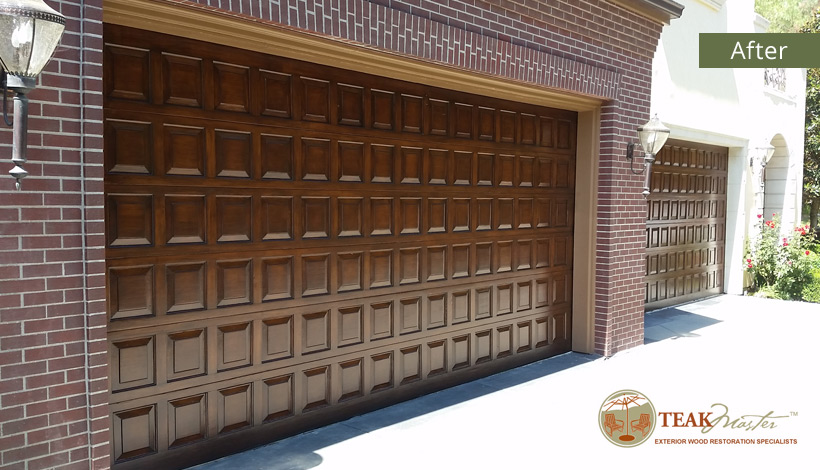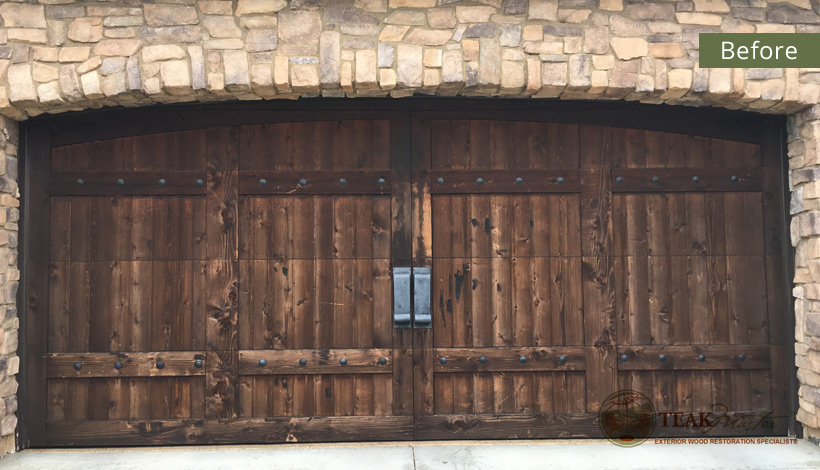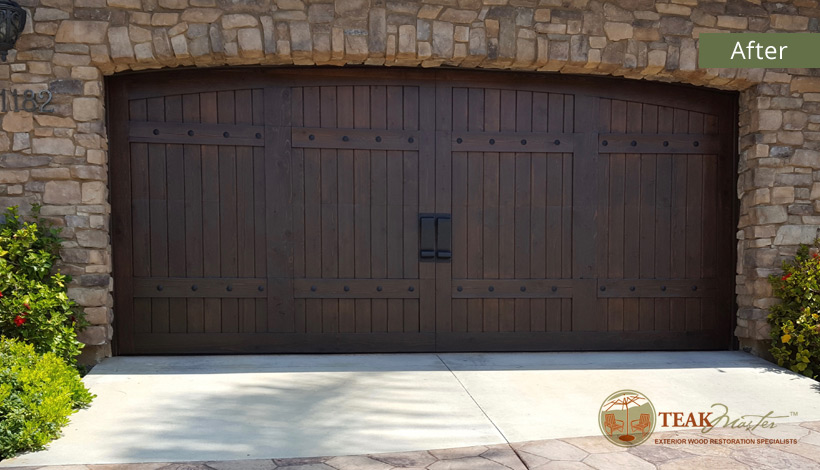 Garage Door Refinishing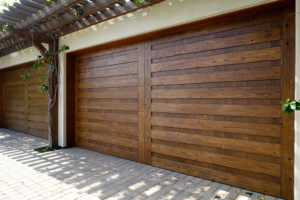 Wooden garage doors add natural beauty and depth to any home. In fact, they can take up as much as 20 to 40% of the front exterior of your home. So it goes without saying that they need to look absolutely perfect all the time. Direct sun and Nature's elements bombard protective coatings and break them down in a relatively short amount of time if not properly serviced and maintained. Our professional garage door refinishing services reverse unwanted changes such as blistering, peeling, or oxidizing and restore the vibrant original natural wood look. Why trust a handyman or person who paints with such an important feature of your home? Over 18 years of experience and our detailed garage door refinishing techniques will not only save your wood garage door investment, but will enhance the look of your entire home.
Process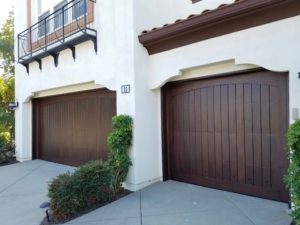 Failing coatings that have cracked, blistered, oxidized, or peeled need to be entirely stripped from the wood. Attempting to save a finish that is failing compromises the look and integrity of a new coating and is a total waste of time and money.
We begin our wood garage door refinishing process by removing old coatings from the surface. This process can be done by sanding or by using a light chemical remover. The wood will be carefully sanded to expose fresh new smooth raw surfaces. Extra special attention will be given to keep the integrity of carvings and molding. The wood will be stained/sealed in a color of your choice or to match what was previously applied. The final step is the application of the clear coat. We offer yacht grade finishes that add depth and beauty to the wood. This gives your door a fine furniture quality appearance. First, a base layer is applied. We will finish sand between coats until we apply 3 to 4 layers. Finish sanding allows the next application to bond and adhere to its full potential. This technique is what gives the finish a fine furniture grade appearance. We apply all of our finishes by spraying or by brushing. All work areas, glass, finials, and hardware will be meticulously protected and taped off during the refinishing process.
Maintenance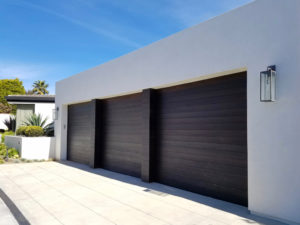 Protective coatings are designed to slow down the effects of Mother Nature's weathering process. The best way to keep your newly restored garage door in stellar condition is with planned maintenance. We will formulate a plan schedule according to the microclimate and exposure your door receives. Maintenance ultimately needs to be performed whoever visually necessary regardless of projected timeframes. Maintenance consist of wiping the surface clean to remove dust and debris. The door will be lightly scuffed sanded so that the maintenance coat will bond and adhere. The surfaces will be coated with one to two layers of clear coat. This technique will keep a strong and fresh coating on your garage door all the time. Planned maintenance will keep the surfaces from ever needing a full garage door refinishing.
Protecting New Garage Doors
It is essential to protect new surfaces correctly to protect and allow for easy future maintenance, and eliminate the need to garage door restoration. New doors should be allowed to acclimate from 1-2 weeks. We will lightly finish sand to make sure the wood is finished properly to our specifications. The door will be stained, sealed in color of your choice on all 6 sides. The wood will be coated with 3-4 layers of yacht grade clear coat. We will finish sand between layers for a fine furniture grade outcome.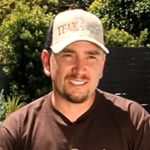 Tim Gilliam
I am as passionate about the services our company provides as the day I started as Teak Masters' only employee in 1997. For 2 decades I have been obsessed with continuing to developing state of the art refinishing techniques and application of the finest cutting edge wood coatings modern science can create. I have training certifications and have been hired as a consultant for esteemed companies such as Benjamin Moore, Arborcoat, Messmers, Dewalt, Porter Cable, TWP, Sikkens, Tropitone, and Brown Jordan.