By: Tim Gilliam
Homeowners see the value and visual appeal of building wood decks, patio fencing and gazebos for fashionable outdoor living. Over the years, the appearance of outdoor wood fences can begin to show the effects of weathering. We take exposed, unprotected wood surfaces that are showing signs of weather damage and repair and restore them easily with our professional wood restoration techniques.
What Is Wood Fence Restoration?
Restoring wood fencing, decking and gazebos is a treatment process that brings tired looking and weather-beaten outdoor wood surfaces back to life. We treat and repair wood on site for your convenience.
Restoration is typically needed whenever sections of old or unprotected wood fencing warp, rot or fall out. We can come in and add new wood to the damaged areas making that old fence look new again.
The Wood Fence Refinishing Process
During the wood refinishing process, we will come out to do the work at the homeowner's convenience. The damaged wood surfaces will be stripped of their old finish. A protective wood conditioning treatment will then be applied to the surfaces. The wood can then be stained or painted for a fresh, new look. Refinishing an older fence is much more cost effective than tearing down structures and buying new fencing.
Wood Fences Before & Afters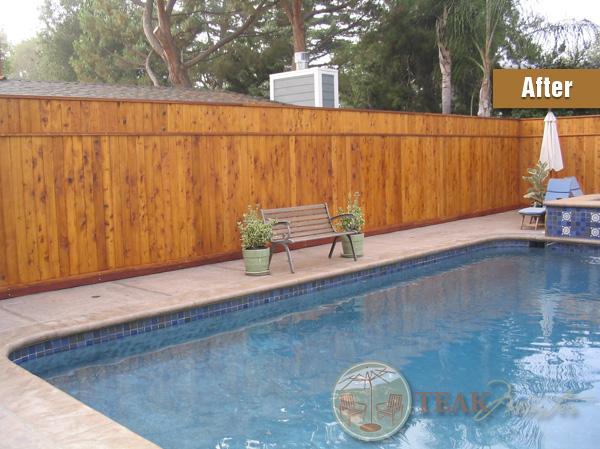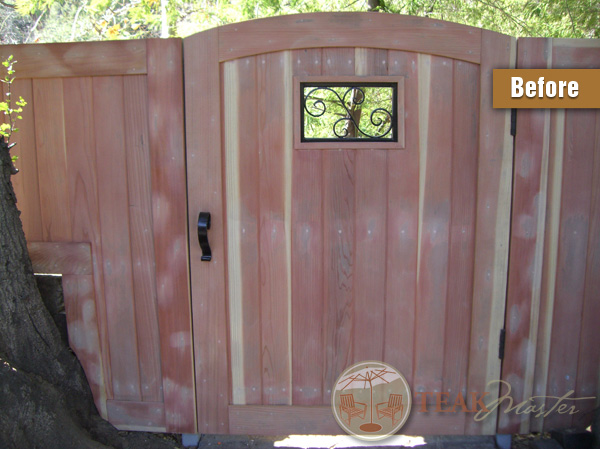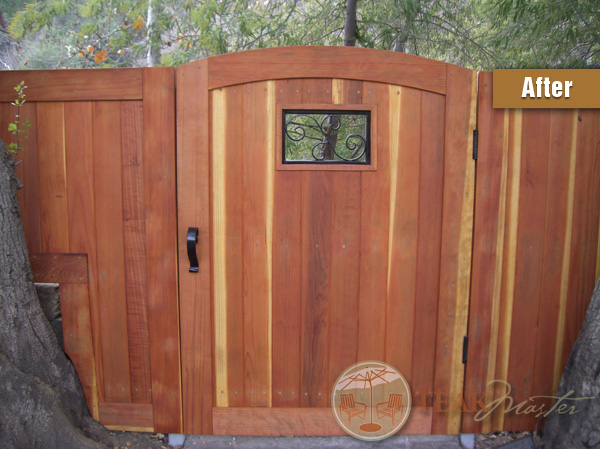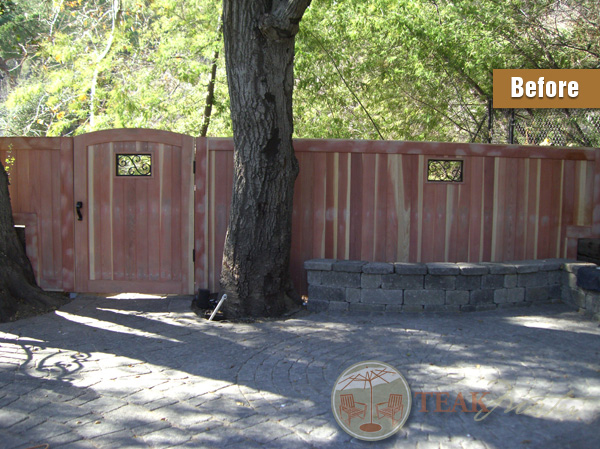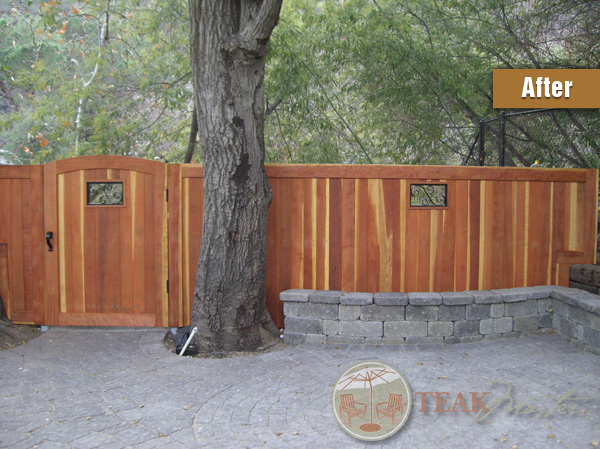 The Benefits Of Regular Wood Fence Repair
Regular check-ups and maintenance of outdoor wood surfaces can save a homeowner money down the road. By keeping outside wood surfaces protected and in good repair, major rebuilds can be avoided. Maintaining outdoor wood in pristine condition also increases the resale value of the home. Every area of the country has its own weather conditions that can affect the longevity of wood surface health. Outdoor wood can be exposed to constant damp humidity,ice, snow and rain leaving it in need of regular wood health check-ups.
Is Wood Fence Refinishing Affordable?
The cost of wood fence restoration will vary depending on the size of the fence, the amount of wood surface damage, replacement parts and stain or paint required.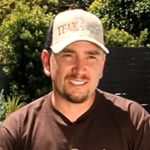 Tim Gilliam
I am as passionate about the services our company provides as the day I started as Teak Masters' only employee in 1997. For 2 decades I have been obsessed with continuing to developing state of the art refinishing techniques and application of the finest cutting edge wood coatings modern science can create. I have training certifications and have been hired as a consultant for esteemed companies such as Benjamin Moore, Arborcoat, Messmers, Dewalt, Porter Cable, TWP, Sikkens, Tropitone, and Brown Jordan.