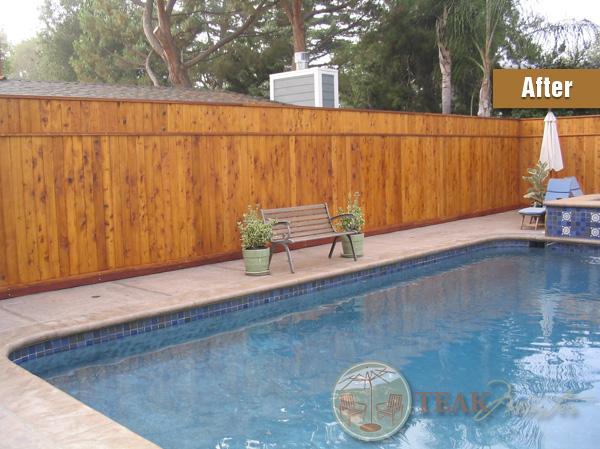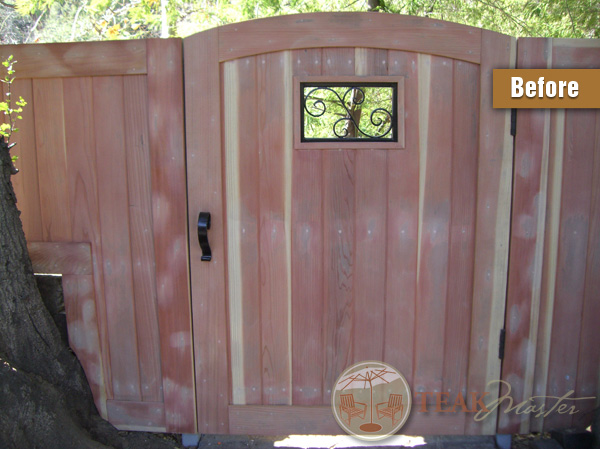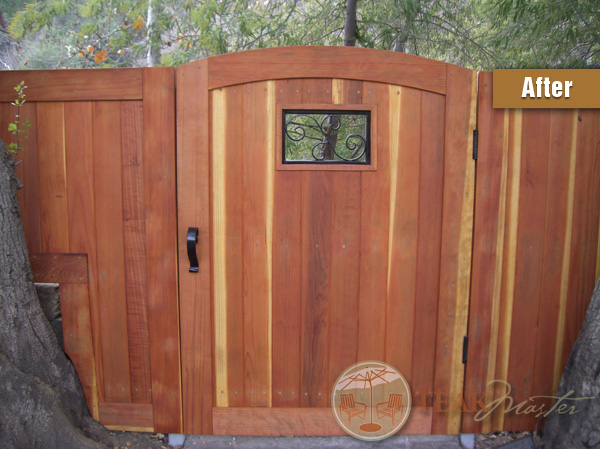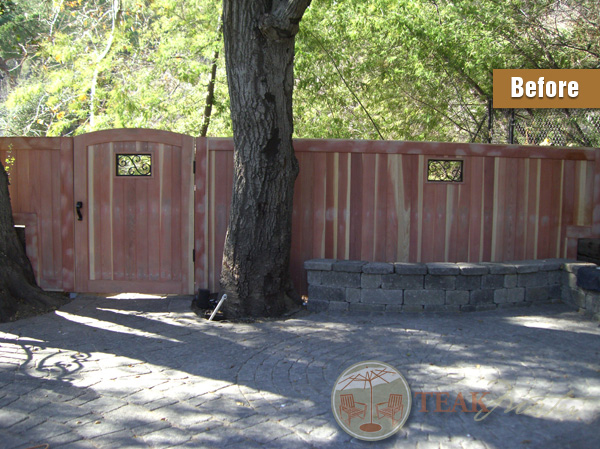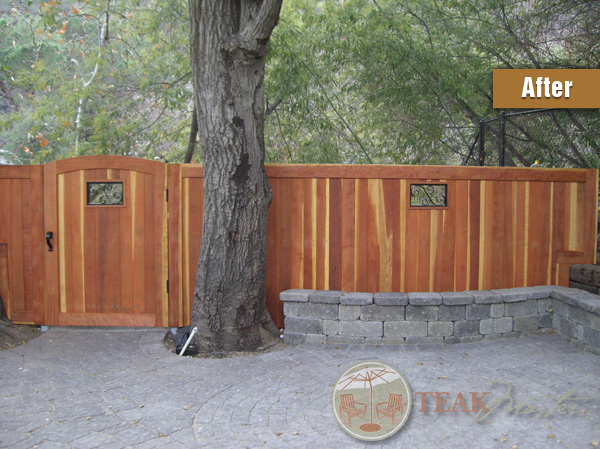 Homeowners do many types of home remodeling to add beauty and functionality to their living spaces. They paint, add extra rooms, and replace standard fixtures with more decorative hardware. Not only does a home decorator dream of a beautiful interior space, but the outside area around the home also becomes an extension of living space for families as well.
Homeowners see the value and visual appeal of building wood decks, patio fencing, and gazebos for fashionable outdoor living. Over the years, the appearance of outdoor wood furniture can begin to show the effects of weathering. By having your outdoor wood surfaces refinished, you can keep them looking new and protect them for years to come. Don't forget about your fence either! Wood fence restoration is an important service, which homeowners often overlook. 
At Teak Master, we specialize in restoring outdoor wood furniture and fences. We take exposed, unprotected wood surfaces that are showing signs of weather damage and repair and restore them quickly with our professional wood restoration techniques. We can refinish and restore any exterior wood surface, including your home. To learn more about refinishing your outdoor wood fence or any other exterior wood surface, contact us to schedule an initial consultation.
What Is Wood Fence Restoration?
Restoring wood fencing, decking, and gazebos utilizes a treatment process that brings tired-looking and weather-beaten outdoor wood surfaces back to life. We treat and repair wood on-site for your convenience.
Some people mistakenly assume that a wood fence doesn't need maintenance or restoration because fences are vertical, so water runs off the surface. The same goes for gazebos and pergolas. However, these wood surfaces need attention and regular maintenance to improve their appearance over time and help protect the wood for years to come.
You'll know restoration is needed when sections of old or unprotected wood fencing warp, rot, or fall out. We can add new wood to the damaged areas making that old fence look new again.
The Wood Fence Refinishing Process
We come out, at the homeowner's convenience, for the wood refinishing process. We start by gently power washing your fence, which removes all debris, dirt, algae, and mold. You want a smooth and thoroughly clean surface before applying any sealant. 
The damaged wood surfaces will be stripped of their old finish. Then, we apply a protective wood conditioning treatment to the surface. The conditioner can remove marks and nail bleeds, and it can restore the wood back to its original color. 
The wood can then be stained or painted for a fresh, new look. If your wood fence has spots of damage, the refinishing process can also help remove nicks and gouges. Refinishing an older fence is much more cost-effective than tearing down structures and buying new fencing. 
The Benefits Of Regular Wood Fence Repair
Regular check-ups and maintenance of outdoor wood surfaces can save a homeowner money down the road. By keeping outside wood surfaces protected and in good repair, you can avoid any major rebuilds. Maintaining outdoor wood in pristine condition also increases the resale value of the home. Every area of the country has its own weather conditions that can affect the longevity of wood-surface health. Outdoor wood can be exposed to constant damp humidity, ice, snow, and rain, leaving it in need of regular wood health check-ups. In Los Angeles, harsh sun and rain can damage your wood fence even more.
The Difference Between Wood Cleaning and Wood Fence Restoration
Some people think wood cleaning is the same as wood restoration. Restoring or refinishing wood is a more involved process than just cleaning a fence. Wood cleaning is just rinsing the dirt and organic growth off the wood. It only requires a pressure washer or some type of washing system. Wood restoration aims to restore the fence to its original condition or as close as possible. This process involves stripping any prior sealers and stains from the surface of the boards. 
Is Wood Fence Refinishing Affordable?
The cost of wood fence restoration will vary depending on the size of the fence, the amount of wood surface damage, replacement parts, and stain or paint required. Before you assume it's unaffordable, get an estimate on the cost. It might be cheaper than you think. Contact Teak Master today to schedule a consultation and let us help get your wood fence restored right away. 
Why Choose Teak Master for Your Wood Fence Refinishing? 
Restoring wood furniture and fences is a specialized process and isn't something you should attempt on your own. The risk of using the wrong chemicals and products to clean and strip your wood could result in additional damage to the wood. This makes restoring your fence more challenging. You could also harm yourself if you misuse the chemicals. 
Teak Master specializes in outdoor wood restoration. We have over two decades of experience restoring and refinishing outdoor wood in Southern California. We know all the microclimates and understand what products work best in which areas. We've fine-tuned the restoration process to ensure we use the best products so all of your outdoor wood will last for years to come. 

To learn more about wood fence restoration, or any other home restoration needs, contact Teak Master today to schedule a consultation. We will make an appointment to come out, look at your fence, and discuss what needs to be done. If you have a wood deck, outdoor wood furniture, or wood accents on your home, we can prepare a quote to refinish and restore those items as well.