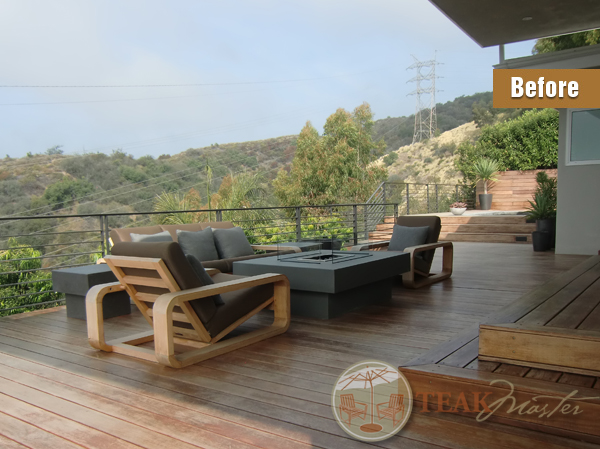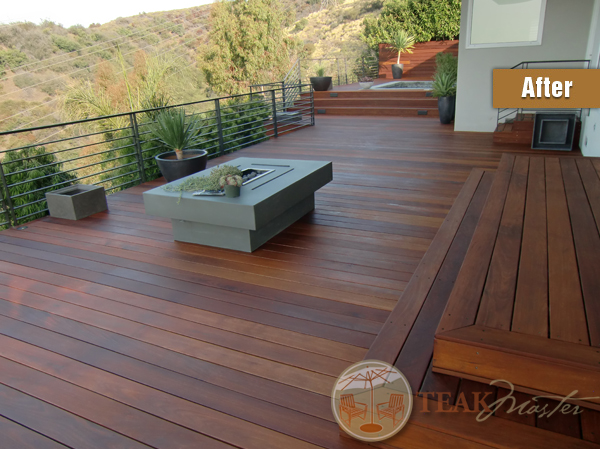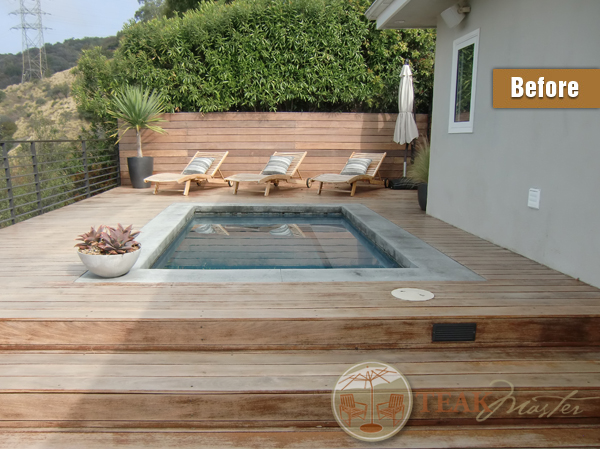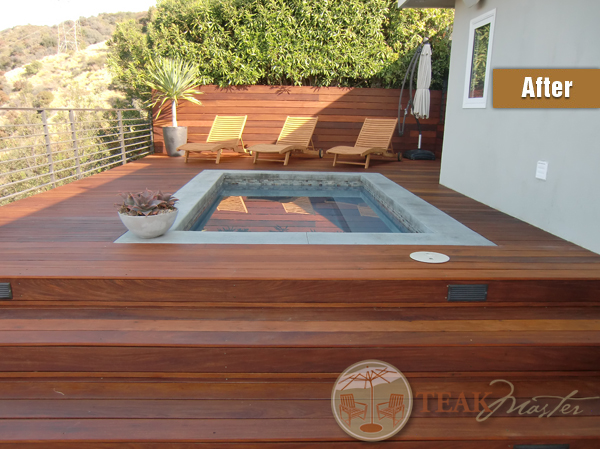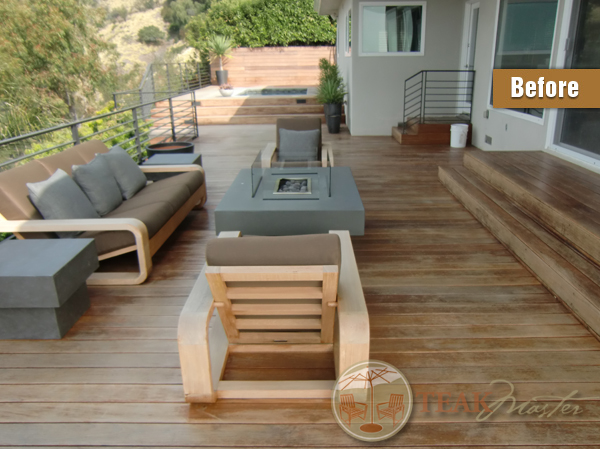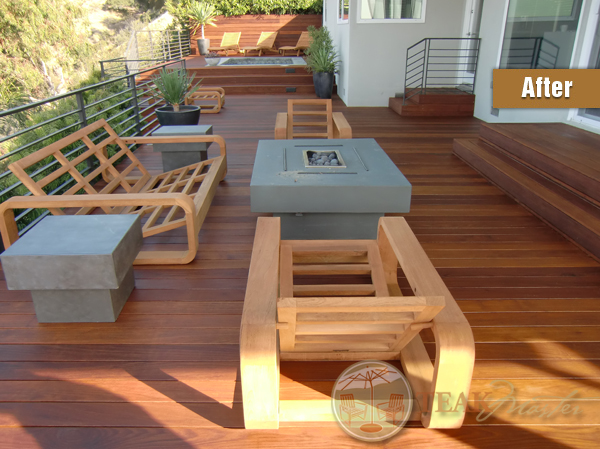 What Is Ipe Deck Restoration?
Ipe deck restoration is a skill we have perfected through years of hands on experience servicing the hardwood. Ipe is a dense hardwood with high oil content which makes it a challenge to restore and maintain it. Understanding this wood's unique weathering characteristics is an art form to say the least. If your expensive deck has weathered to an unsightly color or has an inferior product applied to it, do not give up on it just yet. Our restoration process involves applying techniques we have developed through many years of transforming weathered wood decks back to new condition.
What is Teak Master's Process for Ipe Deck Restoration?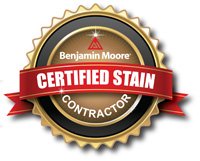 We will evaluate your deck in person to determine the level of restoration needed. The two most common types of restoration involves weather damage and deteriorating finishes. The first step in our restoration process for weathered decks is cleaning to remove dirt and grime. Decks with deteriorating finishes may require use of chemical stripper. It may be possible to simply grind the finish off with our drum sanders. Step two involves thoroughly sanding the surface of the deck. Drum sanding removes a small layer of wood resulting in a sooth brand new surface. The wood will be brightened to promote color and enhance finish adhesion. Applying the protective coating is the final step in our intensive deck refinishing process. We employ the use of high quality penetrating sealers to protect decking. These sealers penetrate deep into the woods surface; enhance the natural color and dry matte.
Sealing New Ipe Decks
Sealing your new deck with the right finish from the beginning is essential to protecting and maintaining its beautiful natural color. Decking needs to be sealed within one to two weeks after installation. The damaging effects of weathering and UV exposure can damage your new deck immediately. New decks require a gentle surface clean to remove microscopic dirt and dust that may be embedded in the wood's grain. The surface clean will also remove mill glaze and promote better sealer adhesion. After the wood has been prepped it is ready for the protective coating. We apply top quality oil based sealers to protect decks. These sealers solvents penetrate deep onto the hard woods surface and dry matte. Tinted sealers are an option to promote the wood's natural color.
Ipe Deck Maintenance Program
Your deck needs periodic maintenance to keep it looking its best. Weathering patterns ultimately determine when it is time to reseal. We follow up by setting a tentative schedule with you letting you know it is time to reseal. We also offer periodic onsite evaluations to determine a maintenance schedule. Deck maintenance eliminates the need for costly restoration. By simply adding more sealer to the wood's surface we can maintain its beautiful color and texture for life.
What Areas Do You Service For Ipe Deck Restoration?
We service Santa Barbara to San Diego for deck restoration. Our mobile deck refinishing technicians are ready to take care of all your needs immediately.
How Much Does Ipe Deck Restoration Cost?
Deck restoration varies from project to project. The cost is determined by the amount of work that actually needs to be done. A deck that needs to be stripped to remove a deteriorating finish will ultimately result in a slightly higher cost than a deck that needs a light sanding. The cost of Ipe deck restoration is more reasonable compared to painting other forms of restoration. We provide free on site estimates from Santa Barbara to San Diego.