Teak Master is proud to stand as a testament to unmatched care and preservation of all wood types. Our expertise isn't limited to teak alone; whether it's rejuvenating ipe decks, refreshing cedar fences, or revitalizing mahogany garage doors, our skillset is diverse. Newport Beach homeowners and businesses have long recognized our commitment to wood care, choosing us for the impeccable results we deliver time and again. If you're a homeowner aiming to spruce up your wooden retreat or a business looking to impress with a polished wood exterior, Teak Master is your go-to. Our mission extends beyond simple restoration; we believe in prolonging the beauty and lifespan of every wood grain. Explore our comprehensive service range and understand why Newport Beach regards us as their primary destination for all things wood care.
Contact Teak Master Now
Our Services in Newport Beach, CA
Teak Restoration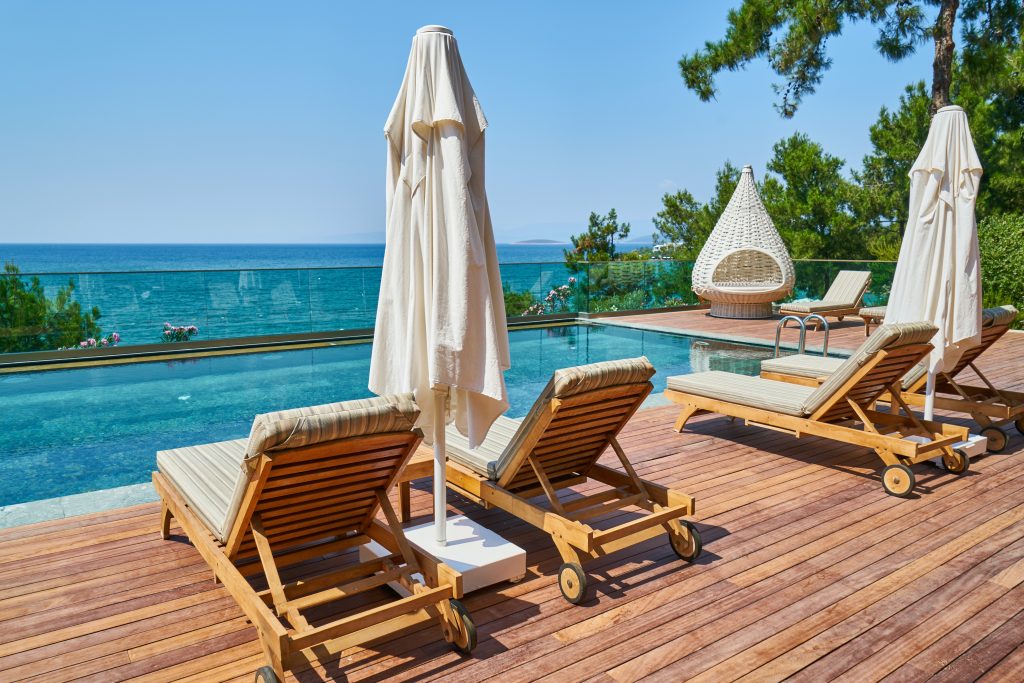 At Teak Master, we believe in the timeless beauty of teak. Over the years, we've honed our craft in teak refinishing, transforming worn-out pieces to their original splendor. Our dedicated crew is passionate and meticulous, ensuring each project, be it a patio or a cherished piece of furniture, gets the attention it deserves. Our approach is rooted in expertise, commitment, and a genuine love for what we do. With Teak Master, your teak isn't just refinished—it's rejuvenated.
Teak Refinishing in Newport Beach
---
Teak Cleaning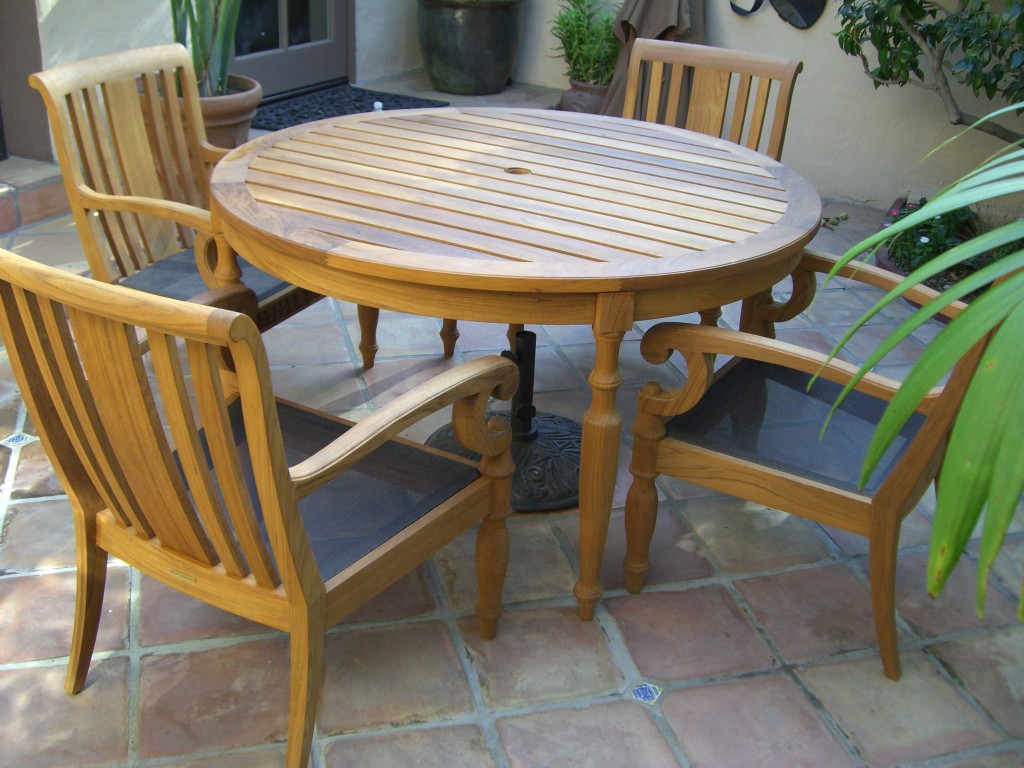 Teak Master isn't just about refinishing; we're also experts in teak cleaning. Through the years, we've seen how dust, grime, and weather elements can take a toll on teak's natural charm. That's where our dedicated cleaning services come into play. Our team employs a blend of traditional knowledge and modern techniques to meticulously clean and protect each teak piece. Whether it's an outdoor deck exposed to the elements or an indoor furniture piece collecting dust, Teak Master ensures it shines, preserving its beauty and extending its life.
Teak Cleaning in Newport Beach
---
Deck Refinishing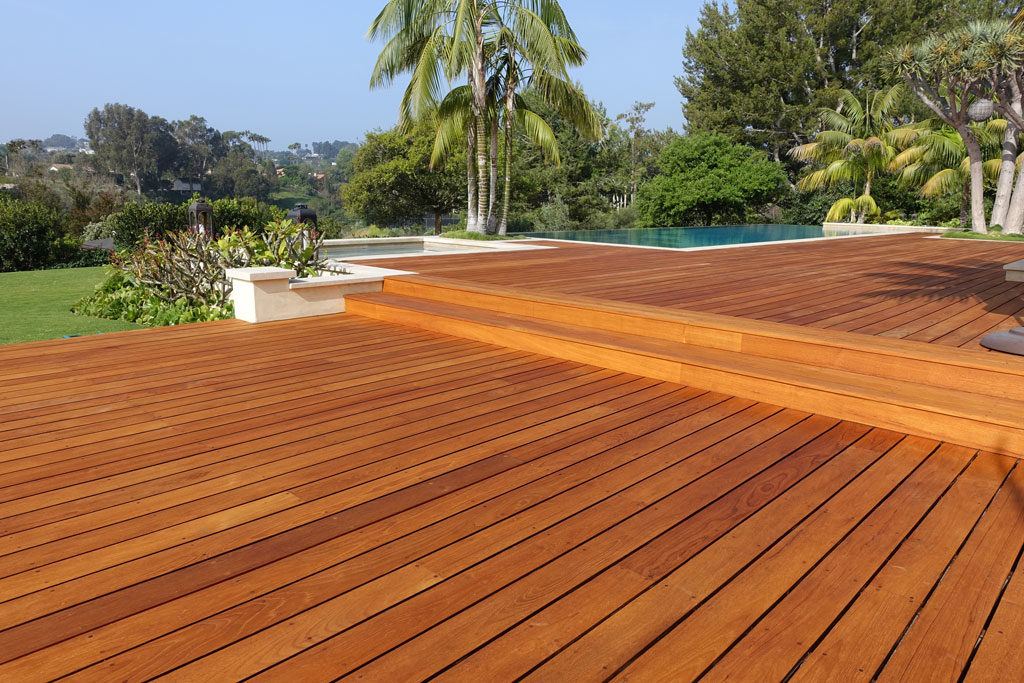 At Teak Master, deck refinishing is at the heart of what we do. Over time, decks bear the brunt of the elements, losing their luster and vitality. Our experts are committed to turning that around, bringing back the vibrancy and strength of the outdoor space of your Newport Beach home. While teak is in our name, our expertise doesn't stop there. From the durability of ipe to the rich tones of mahogany, we're well-equipped to handle a myriad of wood types, each with its unique care requirements. Regardless of the wood your deck is made of, Teak Master ensures a finish that's both durable and visually captivating, making your deck the highlight of your outdoor living space.
Deck Refinishing in Newport Beach
---
Front Door Restoration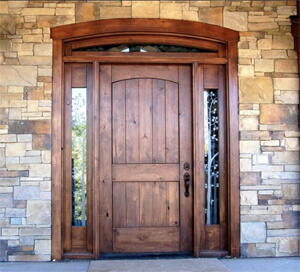 Revitalize your home's first impression with our standout front door refinishing service. We take a comprehensive approach, first assessing your door's unique needs before diving into the refinishing process. We expertly handle everything from minor scratches to more evident wear, ensuring every detail is addressed. The result? A beautifully refreshed door that not only enhances your home's curb appeal but is also built to last. Experience the difference of a door treated with care and expertise with our front door refinishing services in Newport Beach.
Front Door Restoration in Newport Beach
---
Garage Door Restoration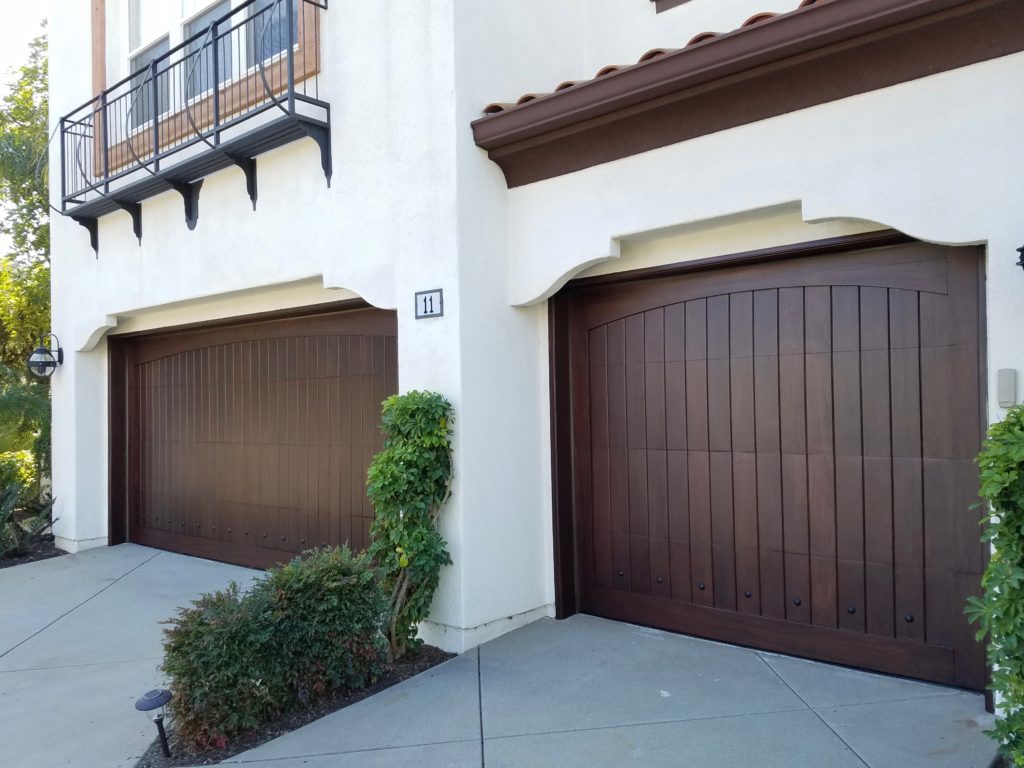 Garage doors can often be overlooked, yet they play an essential role in a home's appearance. At Teak Master, we specialize in garage door refinishing that strikes the right balance between aesthetics and functionality. With time and exposure, even the sturdiest doors can fade or show signs of distress. Our team, equipped with the best tools and materials, is dedicated to rejuvenating your garage door, making it look as good as new while ensuring it remains durable. Choose Teak Master to give your garage door the care and refinement it deserves.
Garage Door Restoration in Newport Beach
---
Other Wood Refinishing Services
While we've built a strong reputation for services such as teak restoration, deck, and door refurbishing, our skillset is expansive. We proudly offer specialized care for gazebos, fences, and pergolas, along with the restoration of commercial teak furniture. Our goal is straightforward: rejuvenate and extend the life of your outdoor wooden assets. With a blend of time-tested methods and the latest innovations, Teak Master ensures your wood structures retain their beauty and resilience for years to come.
---
Contact Teak Master in Newport Beach, CA
In Newport Beach, Teak Master stands as a top choice for wood restoration and refinishing. Across varied projects, from teak furniture to outdoor structures, our dedication to quality is evident. With deep roots in the community, our goal is to ensure every client's satisfaction. When you choose Teak Master, you're opting for reliability, expertise, and local understanding. Contact our team today and discover why we are the trusted name in teak restoration and outdoor wood refinishing in Newport Beach, CA.
Phone:
Email:
Address:
Los Angeles Headquarters 9624 Rush Street Unit B South El Monte, CA 91733
Hours:
Wednesday
7:00am – 5:00pm
Email Us: