By: Tim Gilliam
What is Play Set Restoration?
Children's wood play sets can be pretty expensive and elaborate these days. They eventually need to be restored to keep them looking their best and free from splinters. We use finishes that are safe for children and not harmful to pets.
What is Teak Master's Process for Play Set Restoration?
We understand it is important to keep your child's wood play set free from splinters and appealing for them to use. Our process begins by cleaning all wood surfaces to remove dirt and the previous finish. After the wood has dried we perform multiple levels of intense sanding to ensure the wood surface is smooth. We then brighten the wood to promote its original color. The final step is applying the finish. All finishes are done by hand.
Play Sets Restoration Before & Afters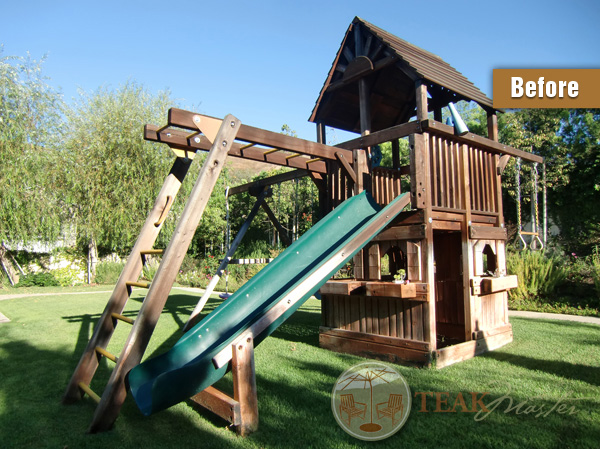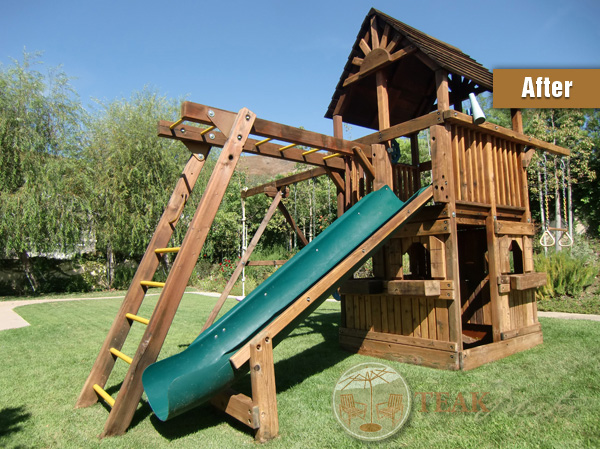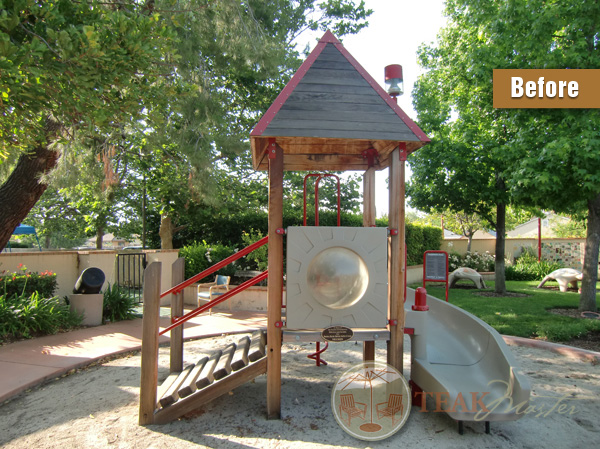 What Areas Do you Service?
Our mobile crew is ready to address your play set restoration project. We service all of Southern California.
How Much Does Play Set Restoration Cost?
Children's play sets come in many different sizes and designs. We will come out to your home and formulate a process and cost to restore your child's play set.
Play Set Maintenance Program
Play sets need to be maintained to keep the color of the wood preserved and free from splinters. We follow up by sending you a reminder letting you know it is time to give us a call and schedule a date to reseal. Periodic reapplication of the protective sealer will prevent the wood from splintering and discoloring.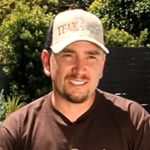 Tim Gilliam
I am as passionate about the services our company provides as the day I started as Teak Masters' only employee in 1997. For 2 decades I have been obsessed with continuing to developing state of the art refinishing techniques and application of the finest cutting edge wood coatings modern science can create. I have training certifications and have been hired as a consultant for esteemed companies such as Benjamin Moore, Arborcoat, Messmers, Dewalt, Porter Cable, TWP, Sikkens, Tropitone, and Brown Jordan.