By: Tim Gilliam
Teak Master offers a full range of Wood Refinishing services for personal and commercial clients.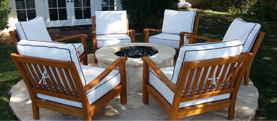 Outdoor teak furniture endures an enormous amount of abuse. The unrelenting effects of weather will unfurl its wrath leaving its look atrocious if not meticulously cared for. Proper knowledge about protecting this beautiful and prized wood is absolutely necessary to keep it in unblemished condition. Unfortunately, the subject of proper teak care is taboo. Not many have over 20 years of experience performing teak sealing and teak restoration as we do. The good news is that your furniture investment can be brought back to life. Teak Master invented the clean, sand, brighten, and seal method to resuscitate furniture that has weathered. This is the most thorough teak refinishing process with proven results. Once your project has been completed, all that is needed is follow up teak maintenance to keep and unblemished amazing appearance.
Read More »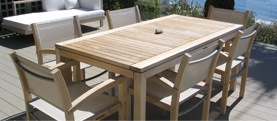 Many clients prefer a clean and raw appearance when it comes to their outdoor teak furniture. The reason why clients purchase teak is for its resilience to rot and deterioration and also for its longevity. Regardless of protection or maintenance, strong structural integrity remains constant. Over time debris will settle on the surfaces of the furniture. Teak cleaning is a way to remove environmental contamination while leaving a raw unfinished appearance. Special refined proprietary techniques allow us to reverse the dirty and unsightly appearance and reveal the ultimate natural look. This process does not entail applying a finish. Teak cleaning consists of maintaining the raw look while preserving the structural integrity of your outdoor wood.
Read More »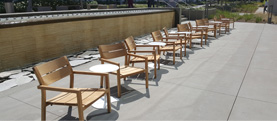 Teak furniture is perfect for use in commercial environments. Its natural beauty complements hotels, restaurants, city parks, and golf courses. Constant and daily use may eventually take a toll on the look and structure of the wood. If you have teak furniture in a commercial environment and it is in need of teak restoration or teak repair, Teak Master is here to meet your needs. Our commercial teak restoration services are unmatched as we alleviate the confusion of trying to maintain your furniture in house.
Read More »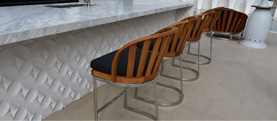 From modern to classic wood furniture brands, we've worked on them all. Wood furniture can vary and it's important to select a restoration company that has the specific expertise for your brand of furniture. Proceed to see before and after pictures for the most popular teak furniture brands.
Read More »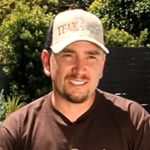 Tim Gilliam
I am as passionate about the services our company provides as the day I started as Teak Masters' only employee in 1997. For 2 decades I have been obsessed with continuing to developing state of the art refinishing techniques and application of the finest cutting edge wood coatings modern science can create. I have training certifications and have been hired as a consultant for esteemed companies such as Benjamin Moore, Arborcoat, Messmers, Dewalt, Porter Cable, TWP, Sikkens, Tropitone, and Brown Jordan.