By: Tim Gilliam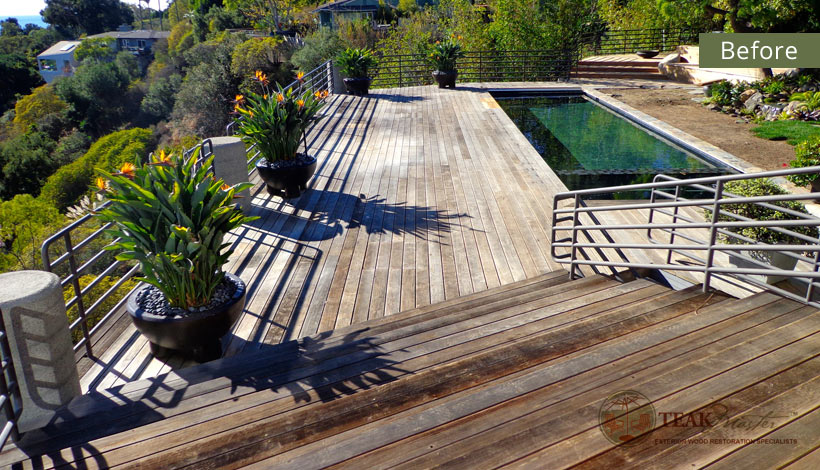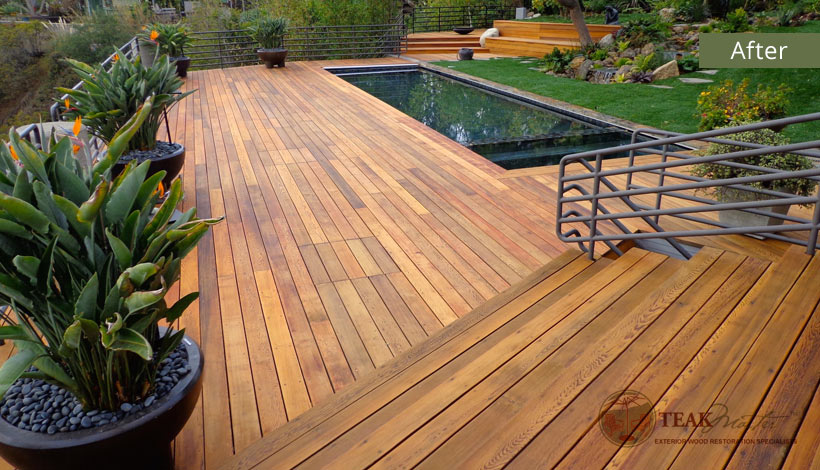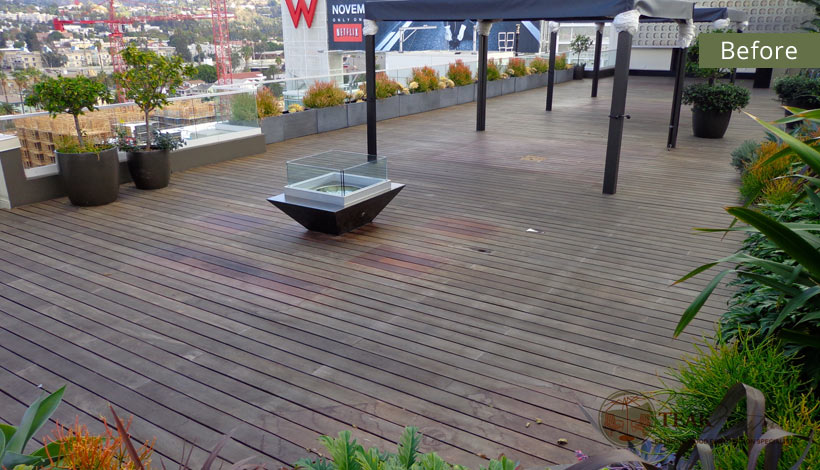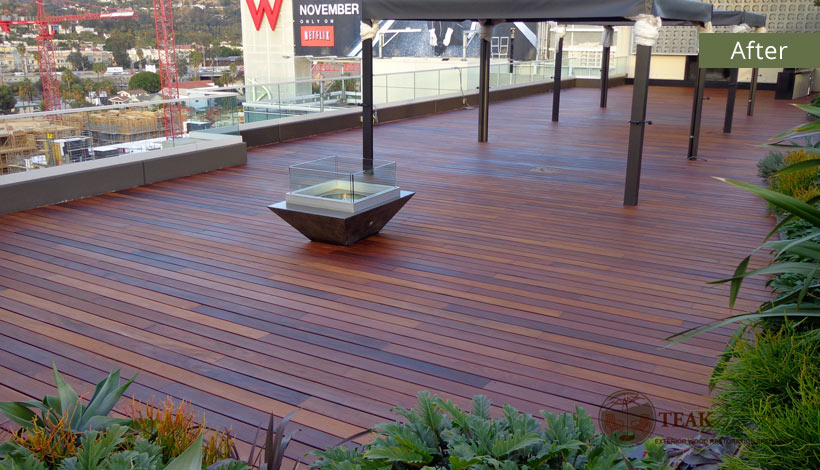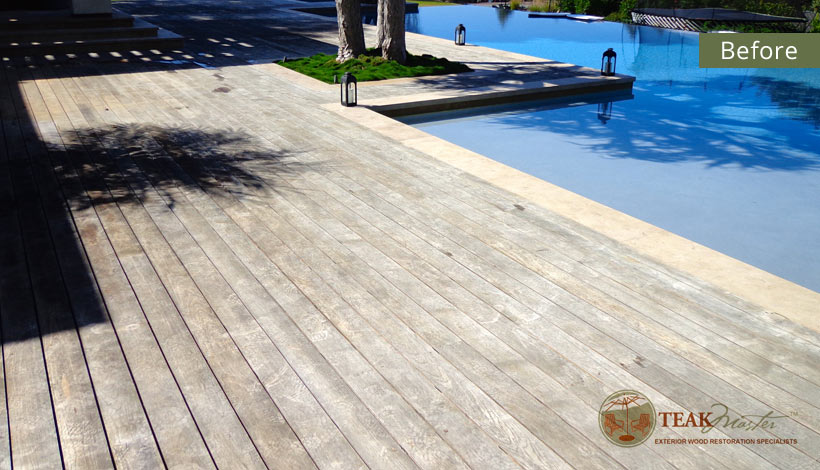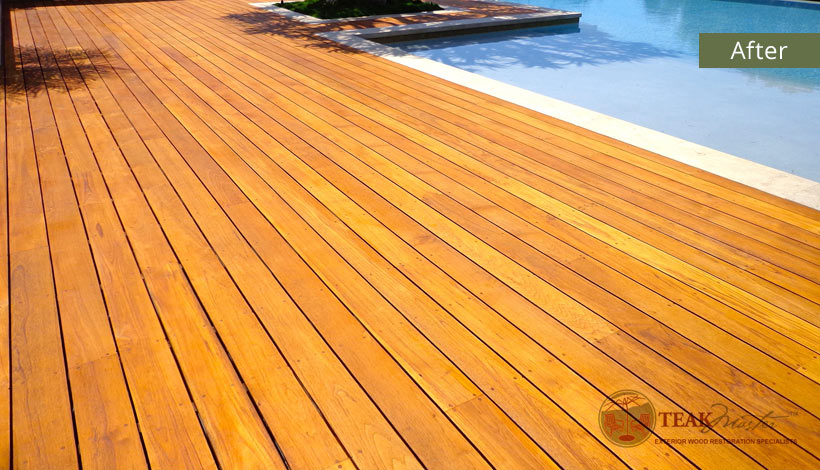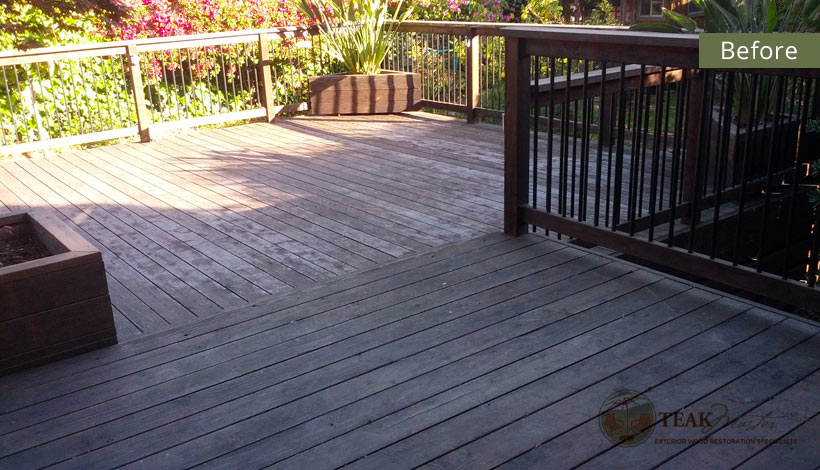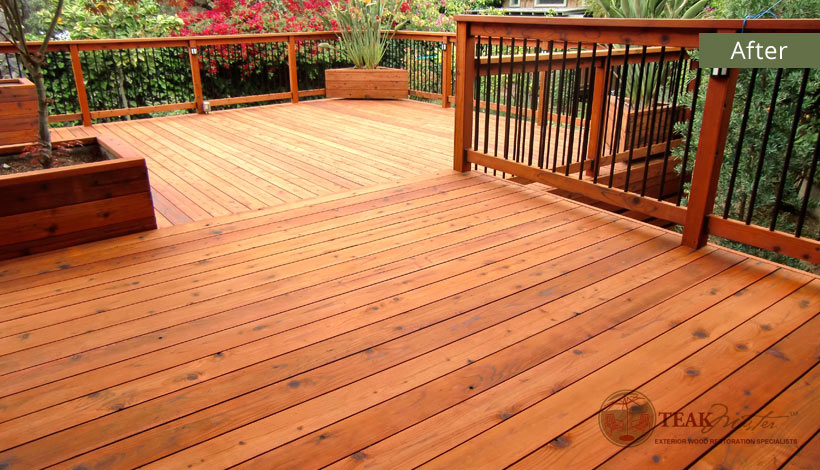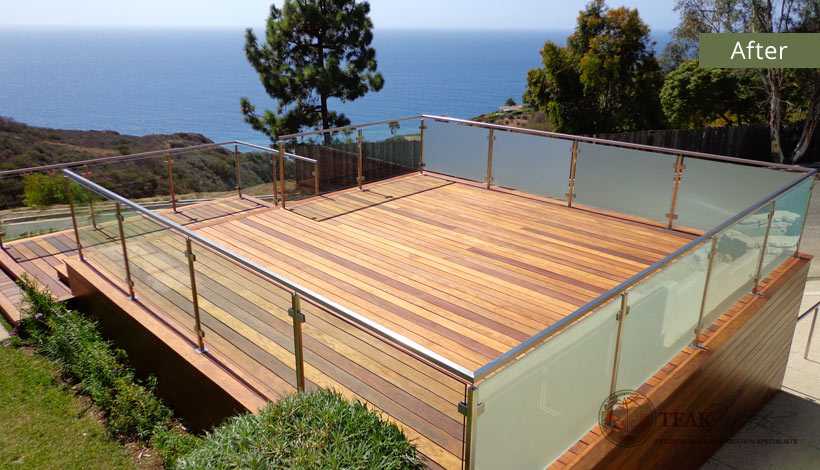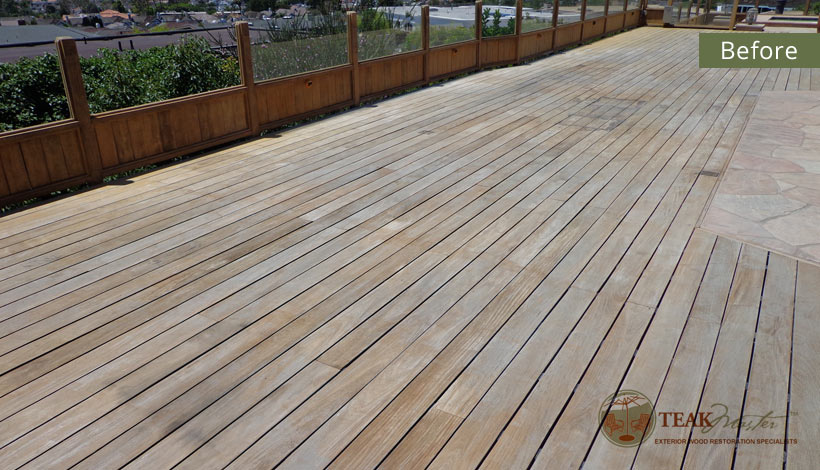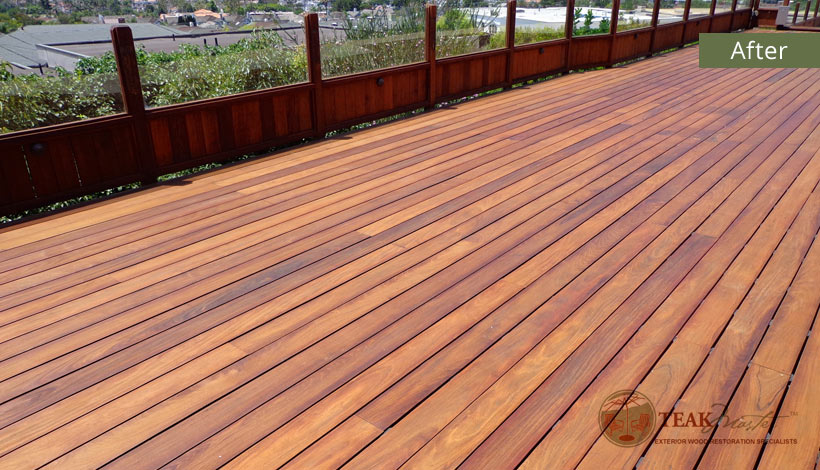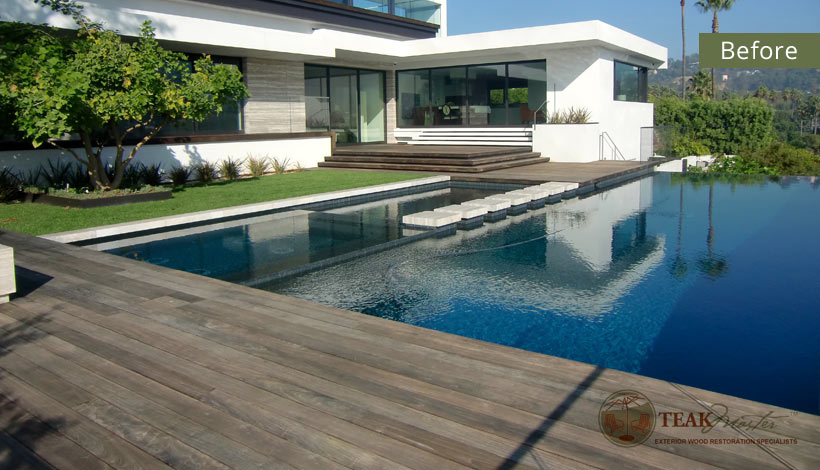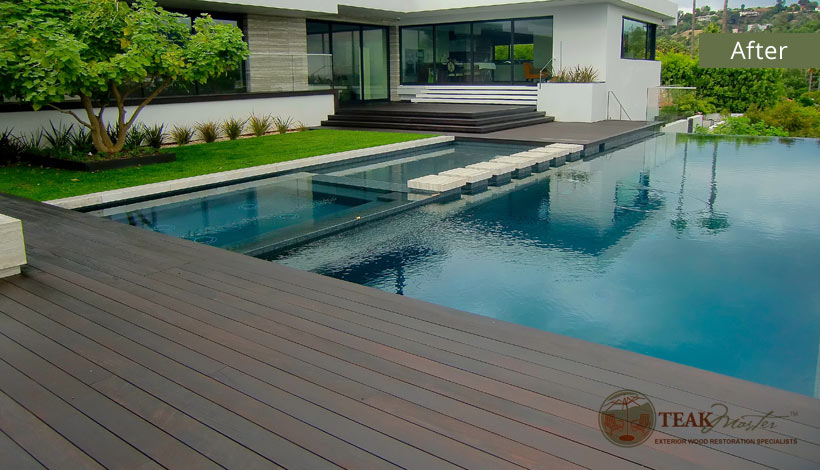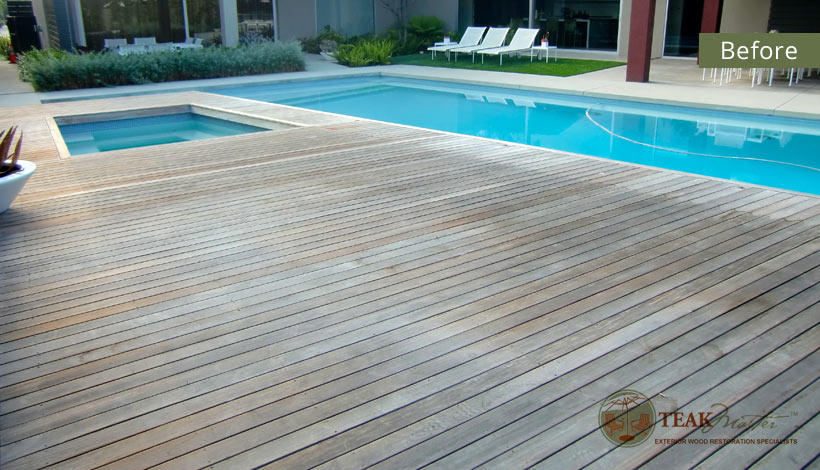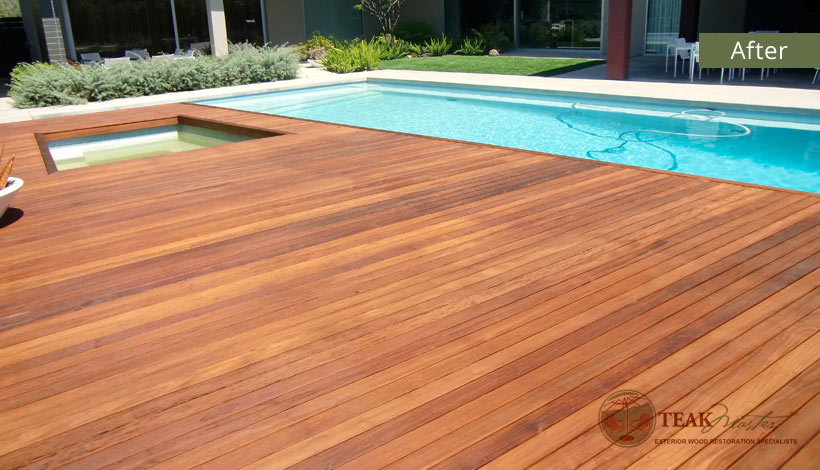 Wood Deck Refinishing
Wood decks are distinctive outdoor living rooms that incorporate natures beauty and add value to your home and quality of life. The unique appearance and characteristics of wood species such as Ipe, Redwood, Teak, Cumaru, Mangaris, Cedar, Tigerwood, and Mahogany make them perfect for creating these magical outdoor living spaces. However, many people receive little or no information on how to properly care for and maintain them and are unaware a professional service exists to do it for them. If you are one of the many home owners that have become frustrated with the look and performance of your deck it is fortuitous that we have made contact. We have mastered refinishing and maintenance techniques for each specific wood type used in modern building. Teak Master has been performing restoration and refinishing for nearly 20 years and we excel in understanding the unique challenges of weather in the various microclimates throughout Southern California. We often service client in the Orange County area, which requires a special knowledge of the climate and environmental factors. You can rest assured your wood investment will be receiving the highest level of protection and service available.
Deck Refinishing Fact Sheet
| Deck Refinishing | Details |
| --- | --- |
| Steps for Refinishing Wood Decks | Basic steps is deck refinishing consists of removing old coatings and weathering. Exposing fresh new smooth raw wood and apply a quality oil penetrating sealer. |
| Wood Deck Products | The finest products for protecting wood decks are oil based. Oil based penetrating sealers provide optimal protection while enhancing natural grain and making maintenance a breeze. |
| Can you Refinish Wood Deck Cheap? | A low cost option in deck refinishing is doing the work yourself. It takes time, skill, and a good amount of will, but it can be done. |
| Best Wood Deck Resurfacer | Good old fashioned sand paper is the best deck resurfacer. Sanding exposes new raw wood and is ultimately the best wood restorer. |
| Rustoleum Deck Restore | Deck restore by Rustoleum is a great tool for removing surfaces dirt and contaminants off of wood decks. |
| How to Maintain a Wood Deck | The best way to keep your deck looking its best is by periocally cleaning to remove surface dirt and contaminants. Applying a maintainable protective coating leaves maintenance a breeze. |
Restoration Technique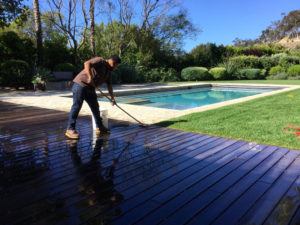 We begin our refinishing process by cleaning the wood to remove surface contaminants such as dirt, mold, algae, and previous coatings. Old coatings can be tough to remove and may need additional cleaning techniques to help break them down. The wood will need to go through a drying period before it is ready for the next step, sanding. Wood type and climate will determine how fast the wood will dry.
Sanding is the next step in our refinishing process. Sanding will not only remove remaining contaminants cleaning doesn't quite eliminate, it also exposes fresh new wood, opens the grain, and smooths the surface all in one. Thorough sanding is the most crucial step in refinishing and also the most skipped because it is very difficult, but absolutely necessary. Employing the use of floor, belt, orbitals, and good old fashioned hand sanding to get into intricate railings, stairways, and flooring ensures every detail is restored.
The wood needs to be cleaned after sanding to remove residual dust and contaminants from the grain. We clean with wood brightener to remove dust, eliminate contaminants, and promote the natural color of the wood, all in one. Wood brightener also helps prevent unwanted growth of black mold, algae, and mildew.
Extensive preparation is the only way to ensure optimal results. The final step is application of the protective coating. Your specific wood type, coupled with the look or color you are trying to achieve, will determine the best protective coating. We use fine penetrating sealers for Redwood, Ipe, Teak, Mangaris, Cumaru, and all other woods. Products are also available in solid stains for a clean even look for almost any wood type. We apply all of our coatings by brush to ensure each and every piece of wood receives maximum penetration and saturation.
Watch video below on our Deck Restoration technique.
Maintenance
Proper maintenance begins with a visual inspection. A timeframe of four to ten months can be used to get a general sense frequency. However, as weathering, exposure, and wood type may vary, maintenance might be needed sooner and should be performed when visually necessary regardless of timeframe. Wood decks are large horizontal surfaces that accept massive amounts of UV, contaminants, and foot traffic. This is why horizontal surfaces need maintenance more often to keep them protected and looking their best. Imagine not washing your new car for 8 months. Chances are, it would look pretty bad. The best way to keep the paint looking great is with a periodic wash and wax. They need to be cleaned and periodically re coated to protect them from damage.
Maintenance begins with cleaning the surface to remove contaminants that have settled in the grain. Light spot sanding may be needed to remove severe weathering, stains, or scratches. Wood brightener will be applied to promote natural color and eliminate and prevent mold and algae. The same coating will be applied to enhance and protect the wood. Most maintenance can be performed in one day.
Protecting New Wood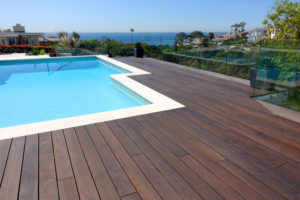 New wood should be coated within 2-3 weeks after installation. The damaging effects of weathering will begin immediately on unprotected surfaces and may require more preparation if left untreated for longer period of time. Although lumber comes from the factory looking brand new, it has various imperfections that need to be removed before a protective coating can be applied. Mill glaze is a barrier that occurs when wood is milled at the lumber yard. When boards are run through the mill, natural oils heat up and rub against metal creating a film and possibly varying patterns of black markings. This film can actually prevent a protective coating from fully penetrating and adhering and must be removed before application.
Protecting new wood begins with a mild surface cleaning or light sanding to remove mill glaze and black markings. Cleaning also removes unwanted contaminants such as mold, mildew, pollen, and dust from the grain, leaving the wood perfectly clean and ready for the proper coating.
Your specific wood type will dictate the correct protective coating. All of our finishes are applied the old fashioned way, by hand. This thorough method ensures a generous and consistent coating will be applied, even between boards.
Decking Woods We Service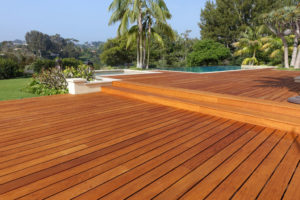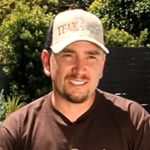 Tim Gilliam
I am as passionate about the services our company provides as the day I started as Teak Masters' only employee in 1997. For 2 decades I have been obsessed with continuing to developing state of the art refinishing techniques and application of the finest cutting edge wood coatings modern science can create. I have training certifications and have been hired as a consultant for esteemed companies such as Benjamin Moore, Arborcoat, Messmers, Dewalt, Porter Cable, TWP, Sikkens, Tropitone, and Brown Jordan.