By: Tim Gilliam
What is Pergola Restoration?
Long gone are the days of purchasing prefabricated pergolas from the local hardware store. Craftsmen are now constructing wood pergolas that many consider works of art. However, building beautiful wood pergolas and finishing and maintaining them are two different art forms. If you pergola has been allowed to weather or has a deteriorating finish, it can be restored back to its original color and texture. Wood pergola restoration involves cleaning, sanding, brightening, and sealing to re-establish the natural beauty and texture back to your work of art.
What is Teak Master's Process for Pergola Restoration?
Restoring pergolas can be challenging and dynamic. A few considerations to keep in mind are how tall the pergola is, will sanders fit in between the slats, and is there a vine or plant growing on it? No matter what the challenge is Teak Master is ready to address it. Pergolas take a beating because they usually have a good amount of horizontal surfaces. Horizontal surfaces are notorious for baking in the sun and collecting dirt and dust. We start our process with a mild surface scrub. After the wood is completely dry, it is ready to be sanded. We sand all the surfaces of your pergola to remove remaining dirt and oxidation and to ensure the sealer penetrates correctly. If our sanders do not fit into the intricate and tight areas of your pergola, they will be sanded by hand. Our attention to detail is relentless. After the sanding is complete we brighten the wood to promote color and prevent mold and algae. The final step is applying the sealer. We always hand brush your pergola to ensure every inch of wood is covered.
Pergolas Restoration Before & Afters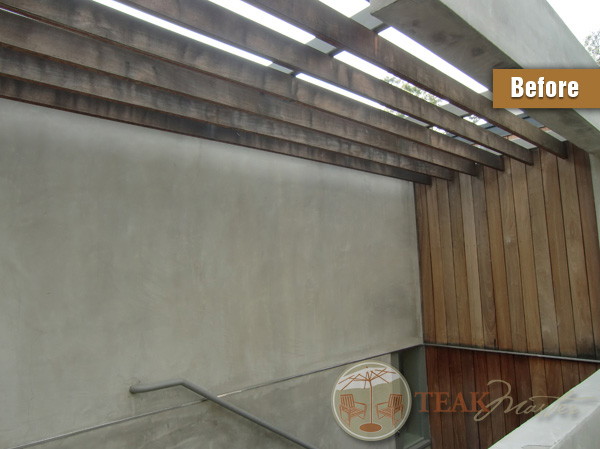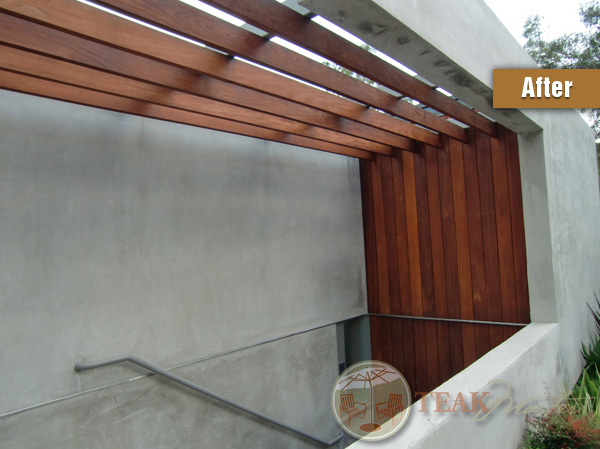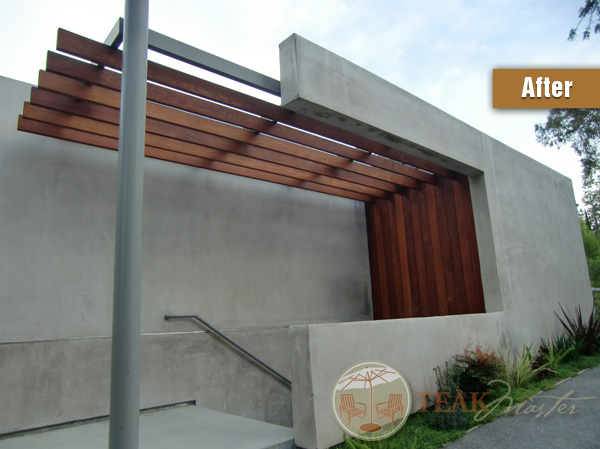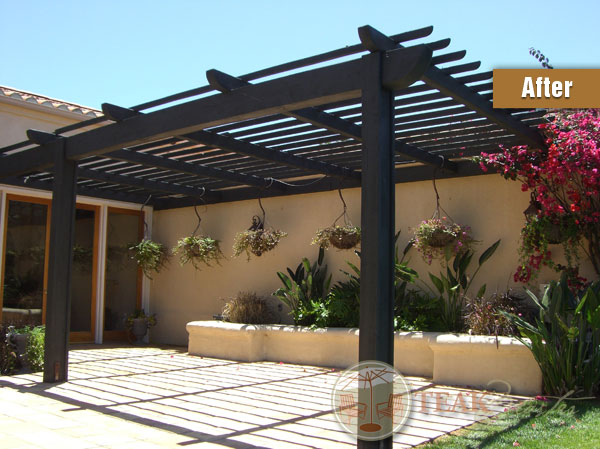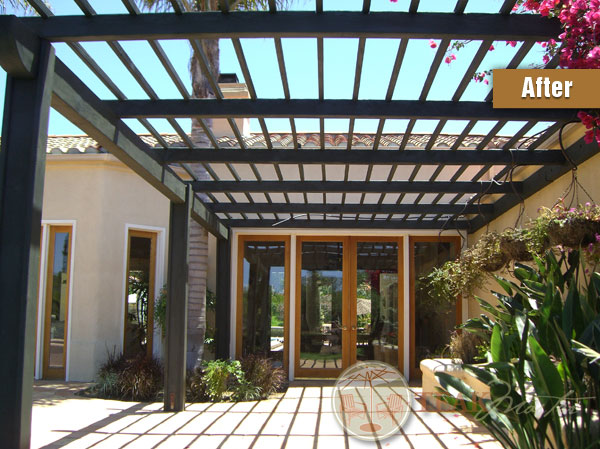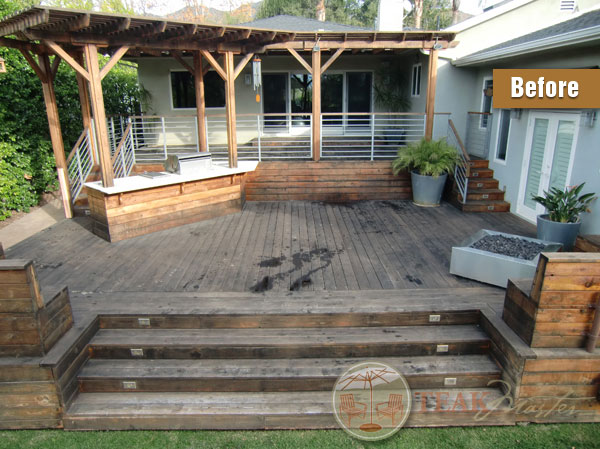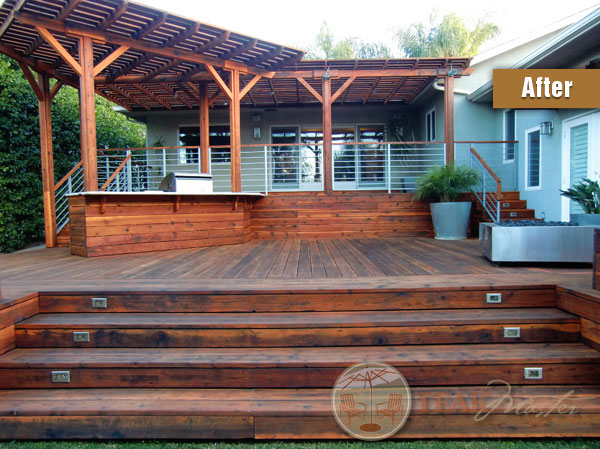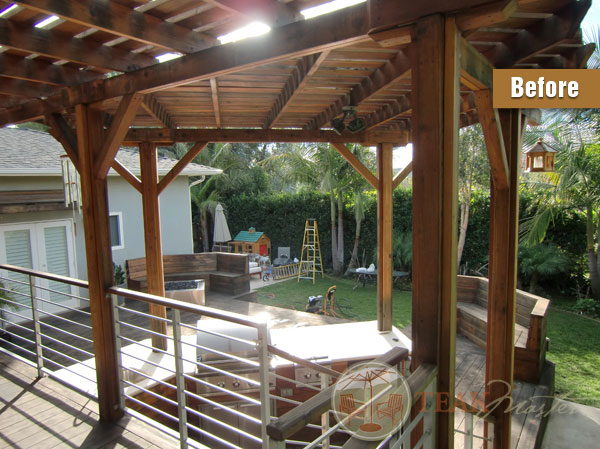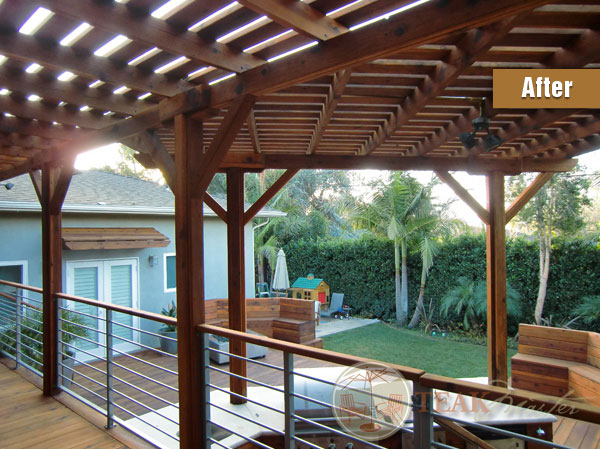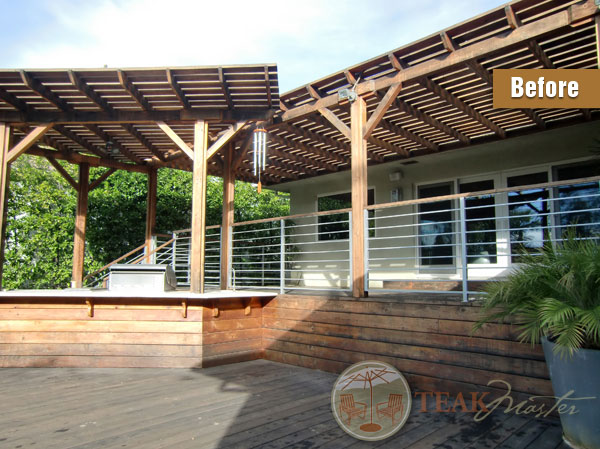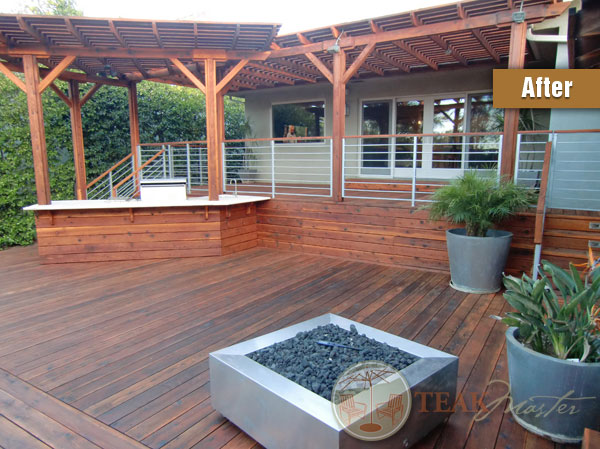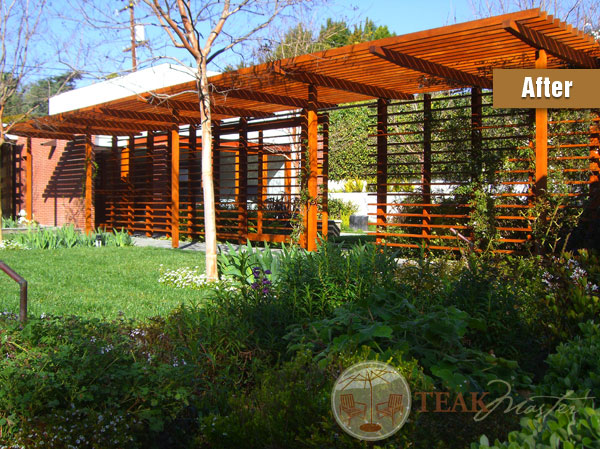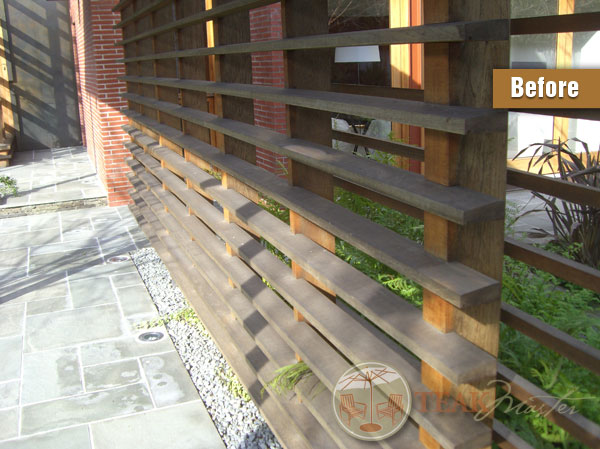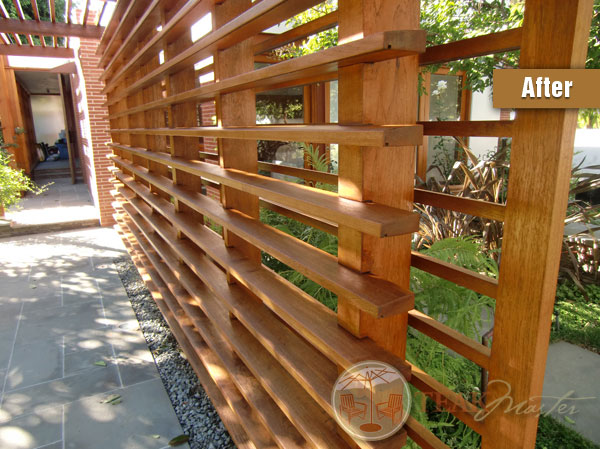 Sealing New Pergolas
After your contractor has built your pergola it needs to best professionally sealed to maintain its color and texture. Starting off with the correct wood preservative is essential to maintain your wood investment with relative ease. We specialize in sealing your pergola professionally from the beginning so there is no need for restoration in the future. We offer different colors to choose from and have a maintenance plan to make sure your pergola looks great for years to come.
Pergola Repair
If your pergola has been damaged and is in need of repair you have come to the right company. Our carpenters are skilled in all types of wood joinery and can replace broken slats and boards. We are also able to inlay missing wood pieces if your pergola has chips or dents. If your wood has dry rot we are able fix the problem correctly without compromising structural integrity.
Pergola Maintenance Program
Periodic maintenance is needed to keep your pergola looking its best. We recommend resealing the wood annually. Maintenance is considerably less than complete restoration. In about a year, we will send you a reminder letting you know it is time to schedule a date to reseal. We never lock you into irritating contracts. We start our pergola maintenance by cleaning and removing dirt embedded in the grain of the wood. After the wood has dried, it is ready to be resealed. It's simple! Our maintenance philosophy is to maintain your pergola with relative ease.
What Areas do you Service for Pergola Restoration?
We have restored wood pergolas throughout California for over 13 years and our trained staff is ready to meet your needs. Our mobile service technicians are ready to professionally beautify your investment anywhere in California.
How Much is Pergola Restoration?
Having your custom built wood pergola look beautiful again is just a phone call away. The best way to quote a pergola restoration project is see it in person. After we have seen the pergola we can formulate the best way to restore it. Our rates depend on the following factors, how intricate the design is, size, and level of restoration needed. Our pergola restoration projects are economical and are custom formulated for each client. Beautifying the pergola you love makes sense because it will add value to your home and make your investment last for years to come.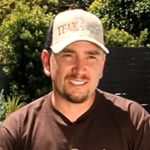 Tim Gilliam
I am as passionate about the services our company provides as the day I started as Teak Masters' only employee in 1997. For 2 decades I have been obsessed with continuing to developing state of the art refinishing techniques and application of the finest cutting edge wood coatings modern science can create. I have training certifications and have been hired as a consultant for esteemed companies such as Benjamin Moore, Arborcoat, Messmers, Dewalt, Porter Cable, TWP, Sikkens, Tropitone, and Brown Jordan.