Nestled along the iconic coastline of Southern California, Huntington Beach is a haven for those who appreciate the blend of sun, surf, and sophistication. The city's homes and businesses often feature exquisite wooden installations, reflecting the laid-back elegance of beachside living. At Teak Master, we recognize the importance of these wooden elements and are dedicated to preserving their beauty and integrity. With over two decades of hands-on experience, we've become the trusted name in wood care for Huntington Beach. Our team is equipped with the knowledge and tools to combat the challenges posed by the coastal environment, ensuring that every wooden piece, whether it's a vintage teak bench or a modern cedar deck, remains in top-notch condition.
Contact Teak Master Now
Our Services in Huntington Beach, CA
Teak Restoration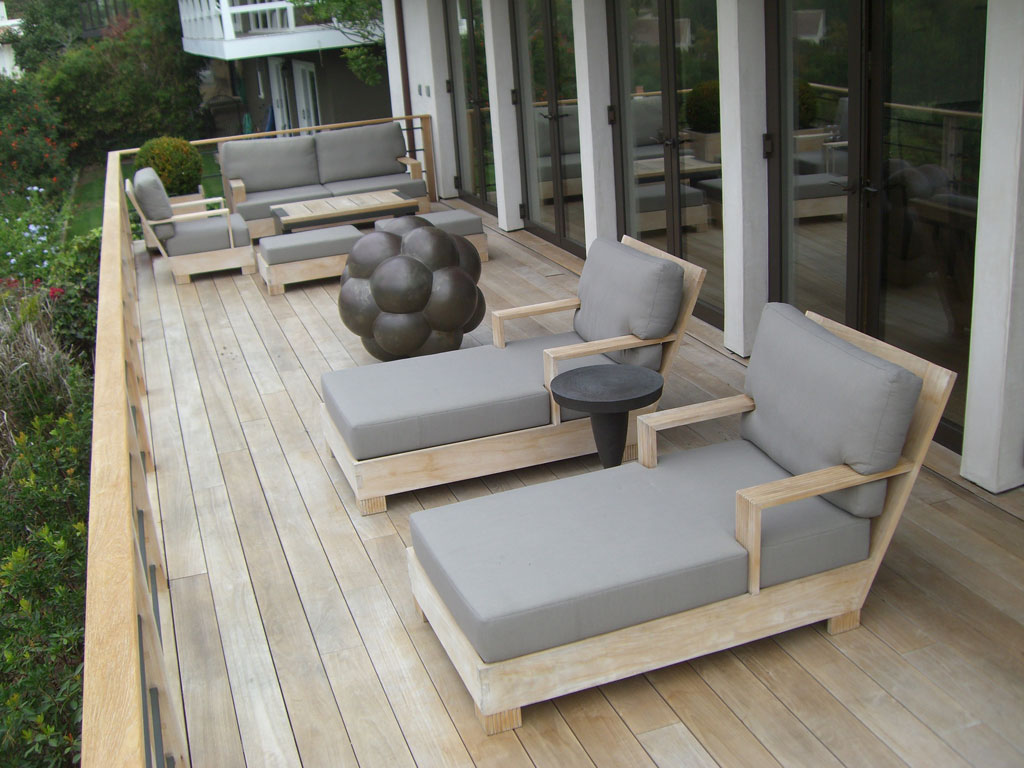 Teak, with its rich grains and durability, is a favorite among Huntington Beach residents. But even this robust wood isn't immune to the effects of the salty sea breeze and the relentless Californian sun. Over time, untreated teak can become gray and weathered, losing its original charm. At Teak Master, we've perfected the art of teak restoration. Our comprehensive process involves deep cleaning, sanding, and applying protective finishes that enhance the wood's natural colors. We've worked on a myriad of teak pieces, from expansive patio sets to intricate decorative items, always ensuring they reflect the vibrant spirit of Huntington Beach.
Teak Refinishing in Huntington Beach
---
Teak Cleaning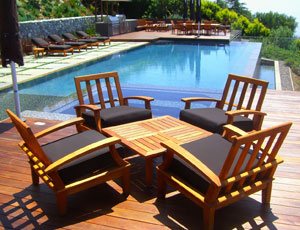 While teak is known for its resilience, regular maintenance is key to its longevity. The coastal environment of Huntington Beach, with its mix of sand, salt, and humidity, can lead to a buildup of residues that mask teak's beauty. Our cleaning regimen is thorough and tailored to the specific challenges of the area. We remove stubborn stains, treat mildew spots, and ensure that the wood is free from any contaminants. Regular cleaning not only enhances the appearance of teak but also prepares it for any additional treatments or finishes, ensuring it remains a standout feature of your space.
Teak Cleaning in Huntington Beach
---
Deck Refinishing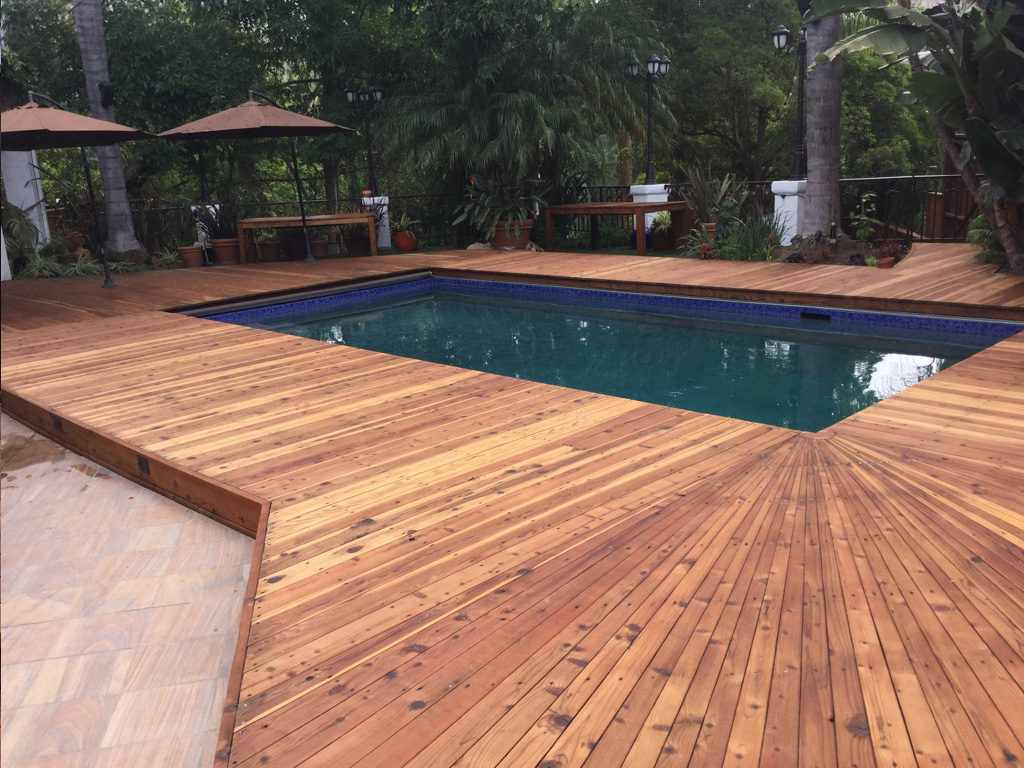 Decks are an integral part of many homes in Huntington Beach. They serve as platforms for sunbathing, family gatherings, and sometimes, a quiet moment watching the waves. But being constantly exposed to the elements means they require special attention. Our deck refinishing services begin with a detailed assessment of the wood type, its current condition, and the challenges it faces. We then proceed with the necessary treatments, from sanding to sealing, ensuring the deck is both aesthetically pleasing and structurally sound.
Deck Refinishing in Huntington Beach
---
Front Door Restoration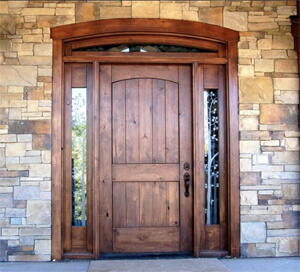 The front door of a property holds significant importance. It's the first impression for visitors and sets the tone for the entire home. In Huntington Beach, where architectural styles vary from classic to contemporary, a well-maintained front door can truly make a statement. However, with constant exposure to the coastal environment, these doors can show signs of wear, such as fading, chipping, or warping. At Teak Master, we specialize in reviving these doors. Our process involves stripping away old finishes, addressing any damages, and then applying a fresh coat that not only protects but also enhances the door's original beauty. With our expertise, your front door will stand as a welcoming and impressive entry to your home.
Front Door Restoration in Huntington Beach
---
Garage Door Restoration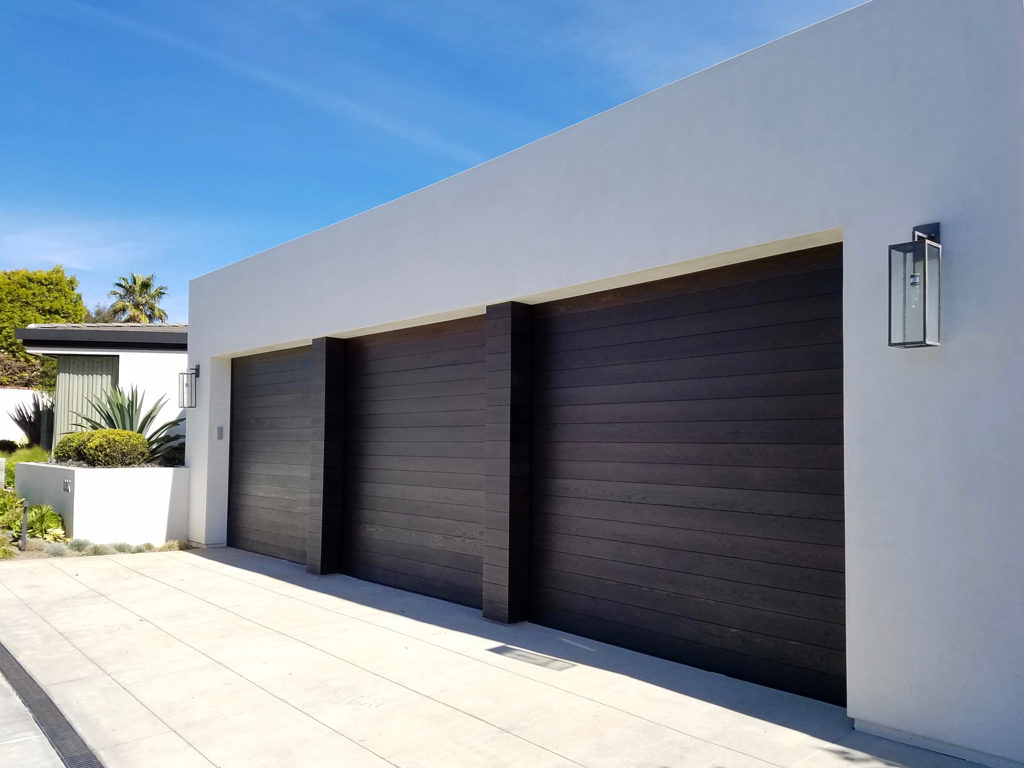 Especially in Huntington Beach, where homes are often a blend of functionality and design, a well-maintained garage door can elevate the overall look of a residence. However, being larger and often more exposed, garage doors can show signs of wear more prominently. Whether it's the impact of salty sea air, intense sunlight, or daily use, these doors require specialized care. At Teak Master, our garage door refinishing process begins with a thorough cleaning, followed by the removal of old paint or finish. We then apply durable coatings that protect the door from future wear and environmental factors.
Garage Door Restoration in Huntington beach
---
Other Wood Refinishing Services
Beyond the standard offerings, Teak Master caters to the diverse wooden needs of Huntington Beach. The city's landscape is dotted with wooden walkways, fences, pergolas, and more. Each of these installations has its unique care requirements, and our team is trained to address them all. We approach each project with a keen eye for detail, ensuring that the solutions we provide are not just effective but also long-lasting.
---
Contact Teak Master in Huntington Beach, CA
Huntington Beach is more than just a location for us; it's a community we're proud to serve. Over the years, we've forged strong relationships with residents and businesses, built on trust and the consistent quality of our work. Our team is always ready to discuss your teak or other wood refinishing projects, offer insights, and provide solutions that align with your vision. With Teak Master by your side, you can be assured of wood care services that resonate with the high standards of Huntington Beach.
Phone:
Email:
Address:
Los Angeles Headquarters 9624 Rush Street Unit B South El Monte, CA 91733
Hours:
Wednesday
7:00am – 5:00pm
Email Us: