By: Tim Gilliam
What is Gazebo Restoration?
A gazebo can offer a quiet place to read a book or entertain guests for a pleasant social gathering. If your gazebo has become worn or damaged, you can have it professionally restored. Gazebo restoration can make it possible for your old gazebo to be brought back to life. The outdoor elements can weather and fade your gazebo making it look aged and damaged. You can have gazebo refinishing work done to repair and restore it so that it looks as good as new again. We are wood working professionals that specialize in gazebo wood repair that will know how to properly patch and repair your gazebo so that it can add beauty to your yard once again.
The Process Of Gazebo door wood Restoration
The process for repairing a gazebo can involve several steps. First, an assessment will have to be made on what kind of condition your gazebo is in. Most gazebos get neglected and as a result, end up covered in dirt and mildew stains. Removing the dirt and mildew can reveal what kind of repairs will need to be made. All work is done on site making it easy and convenient for you to get the service you need. Whether you need a new stain put on or some major repairs completed, you can be assured of long-lasting quality service each time you have a professional come out.
Gazebos Before & Afters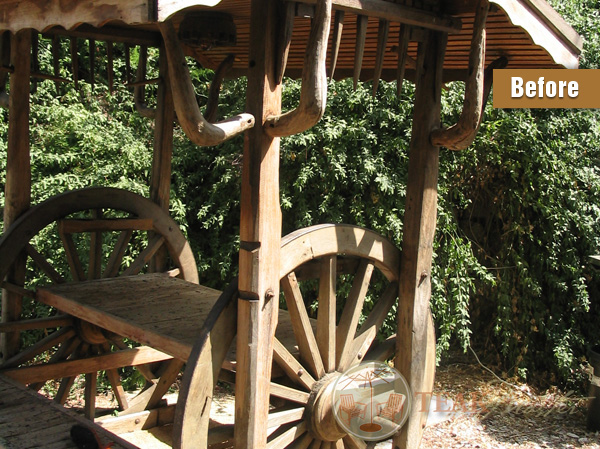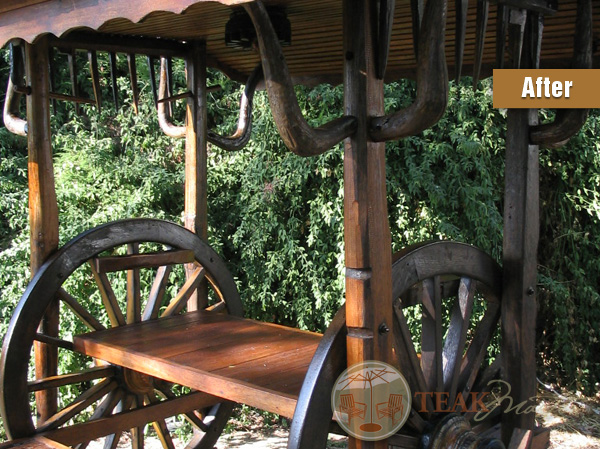 What Are The Benefits Of Gazebo Restoration?
There are benefits to taking care of your gazebo. Just by regular routine maintenance, you can extend the life of your gazebo. Take care that your gazebo has a good stain on it to help keep it water proof from rain. A good stain can protect it from the outdoor elements that can cause severe damage over time. Keep the floor clean and free of debris. Hose off your gazebo periodically to remove mildew and dirt that can build up over time. Every few months, check the screws to see if they need to be replaced or tightened.
How Much Does wood garage restoration Cost?
The price for gazebo restoration can depend on the amount of work that needs to be done. A reputable company that restores wood structures can restore the original luster to the wood making your gazebo look beautiful again.
We are professionals who are skilled at wood refinishing. Contacting Teak Master to come out and repair your gazebo can save you money and allow you to start enjoying your outdoor structure once again.
All work is done on site.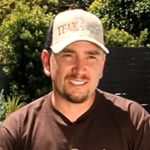 Tim Gilliam
I am as passionate about the services our company provides as the day I started as Teak Masters' only employee in 1997. For 2 decades I have been obsessed with continuing to developing state of the art refinishing techniques and application of the finest cutting edge wood coatings modern science can create. I have training certifications and have been hired as a consultant for esteemed companies such as Benjamin Moore, Arborcoat, Messmers, Dewalt, Porter Cable, TWP, Sikkens, Tropitone, and Brown Jordan.