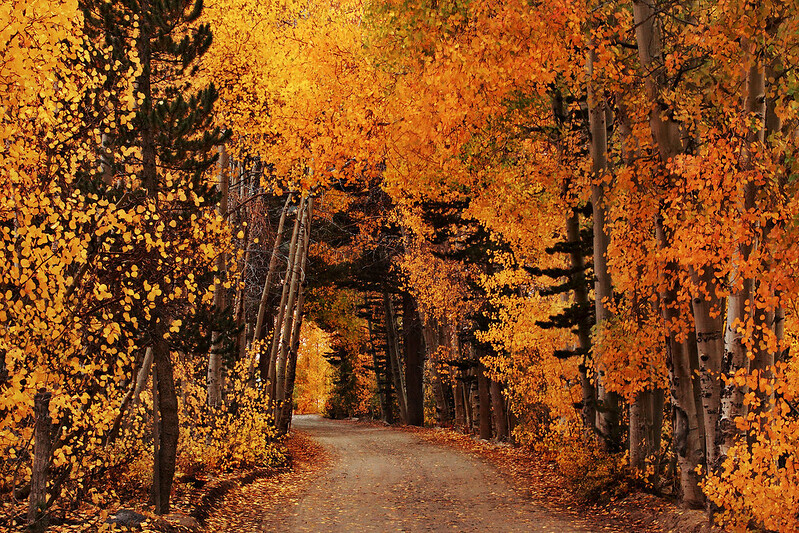 In Los Angeles, fall is fairly warm, and in many areas, you won't see a lot of colorful leaves. The city does have several fun events for adults and kids. Here are some of the fall activities you can attend in Los Angeles, California.
The Lady Filmmakers Film Festival
The Lady Filmmakers Film Festival for 2022 has virtual and in-person events. It's a film, music, and art festival that focuses on women and the men who collaborate with them. MovieMaker Magazine called it one of the "coolest film festivals in the world". You can enjoy in-person or virtual screenings, workshops, panels, and parties.
Feature films for 2022 will include Balloon Animal, Division, Gringa, The Mirror Game, Unexpected, and Woman of the House. Documentary films will include Waiting in the Wings, No Girls Allowed!, In Bloom, Betsy & Irv, and In Love With a Problem. You can also see several animated films, including A Moveable Feast, Dear Diary, Head Over Heels, Pistachio, Odd Dog, and Tippy Topper.
Location: The Fine Arts Theatre in Beverly Hills, 8556 Wilshire Blvd.
Hours: There's an opening night party on September 20 at 6 p.m., and it includes a drink, snacks, and live music.
Short films play on September 21 at 6:15 p.m., and Bridge to the Other Side plays at 8:15 p.m. on the same day. On September 22, short films play at 6:15 p.m. and a feature film plays at 8:15 p.m. On September 23, dance films start at 12:15 p.m. You can see shorts at 2:15 and 6:15 p.m. Balloon Animal starts at 4:15 p.m., and Halloween teaser shorts start at 8:15 p.m. On September 24, you can see short films at 1:15 and 3:15 p.m. Leveling Lincoln plays at 5:15, Division plays at 7:15, and Gringa plays at 9:15 p.m.
Arts & Crafts Show at the Biergarten at Old World Villiage in Huntington Beach
On select Sundays, you can shop from over 50 unique artisans and crafters at Old World Village in Huntington Beach. You can also stop by The Biergarten for live music and authentic German food and drinks. This place is about an hour away from Los Angeles.
Along with shopping for crafts, you can enjoy wiener dog races from 1 to 2:30 p.m. on September 18 and October 9, 16, and 23. The championships will be sometime in November and December. On October 23, there's also a Halloween pet costume contest and parade. It starts at 2 p.m. For all these events, admission and parking are free.
Location: 7561 Center Avenue, Huntington Beach, California, 92647
Hours: 10 a.m. to 4 p.m. September 11, 18, and 25, October 9, 16, and 23, November 13 and 20, and December 4, 11, and 18
Oktoberfest
Oktoberfest also happens at Old World Village in Huntington Beach. You can visit every Wednesday through Sunday from September 18 to November 6. Wednesdays and Thursdays are free for people of all ages from 5 to 10:30 p.m., but those under 21 must be accompanied by an adult. On Fridays and Saturdays, anyone over 21 can enter with a valid ID from 5 p.m. to 1 a.m. Sundays are open to people of all ages from 1 to 7:30 p.m.
You can enjoy authentic German food, imported German beers, fun competitions, games, and more. The Oktoberfest parade happens on Sunday, September 25 at 2 p.m. German Unity Day is on Thursday, October 6. The first 500 guests will get free admission and a $5 German meal.
In September, admission on Fridays is $10 online and $15 at the door. In October, it's $20 online and $25 at the door. In September on Saturdays, admission is $15 online and $20 at the door. In October, it's $20 online and $25 at the door on Fridays. On Sundays, admission in September and October is $10 online and $12 at the door. It's free for children 12 and under. Veterans, first responders, nurses, and active members of the military get a 50% discount on admission.
The LA Fall Fair
The LA Fall Fair is the biggest fall festival in Los Angeles County. It has 12 acres of amusement rides, live music on weekends, local artisans, fun carnival games, and a food court. You can buy tickets online or at the box office on the day of the event. No open-toed shoes or sandals are allowed, and people under 12 or over 65 get free admission. It's $5 for everyone else, and parking is free.
Location: 1600 Rosemead Blvd., South El Monte, California, 91733
Hours: October 21 through November 6, Thursday from 5 to 10 p.m., Friday from 5 to 11 p.m., Saturday from 2 to 11 p.m., and Sunday from 2 to 10 p.m.
The Oak Glen Apple Butter Festival
The Oak Glen Apple Butter Festival is a couple of hours away from Los Angeles in Oak Glen. The area has several apple orchards, and the festival celebrates the end of autumn. It happens on November 26, 27, and 28 at Los Rios Rancho, Riley's Farm, Wilshire's Apple Shed, Pear Grove Barn, Snowline Orchard, and Oak Glen Tobacconist.
You and your family members can enjoy live music, pumpkin painting, ornament making, decorating cookies, learning to make apple butter, and more. There's even a treasure hunt, carriage rides, frontier crafts, and a donut toss competition. The area has several cider mills, quaint shops, and restaurants, and you can buy delicious apple pies, jams, jellies, hot chocolate, and other dishes. There's a petting zoo and pony rides for kids as well.
Are There Any Events We Missed? Please Let Us Know! 
These are just some of the fun events you can attend near Los Angeles in the fall. Did we miss any of your favorite events in the area? Contact us and let us know which events are your favorites. We offer a variety of services, including teak furniture cleaning.
*Image – Leaf Tunnel at North Lake, Ca – Crayola Snowdrifts for Mizzy by Pacheco is licensed with CC BY-ND 2.0