By: Tim Gilliam
Giati has etched their name into the high end teak furniture industry by fusing contemporary and traditional design. Their furniture is sought after by design enthusiasts who demand excellence. Giati teak furniture designs can be very intricate which makes them a challenge to restore and maintain. Our quality and attention to detail restoring, finishing, and maintaining teak furniture is why we are the foremost experts in servicing Giati teak furniture.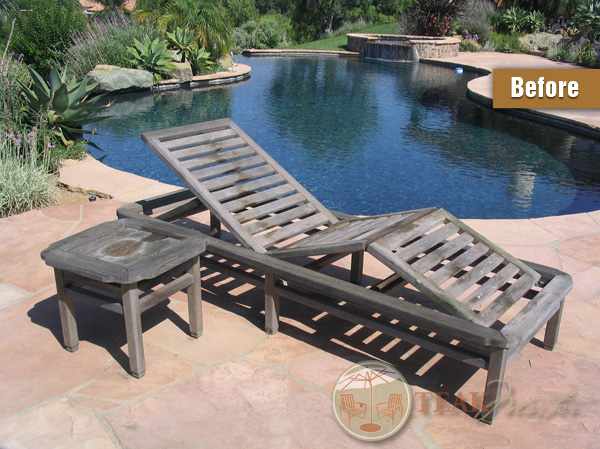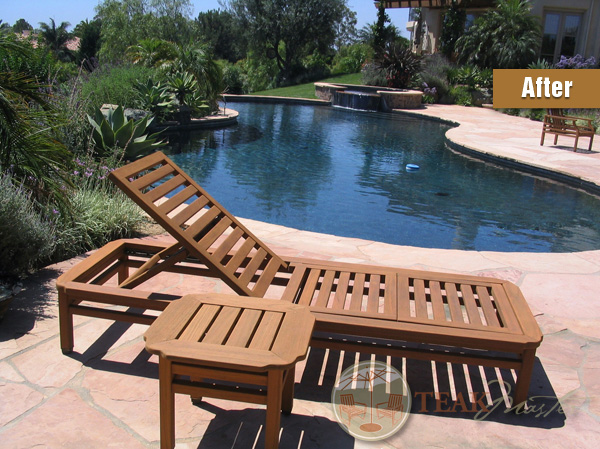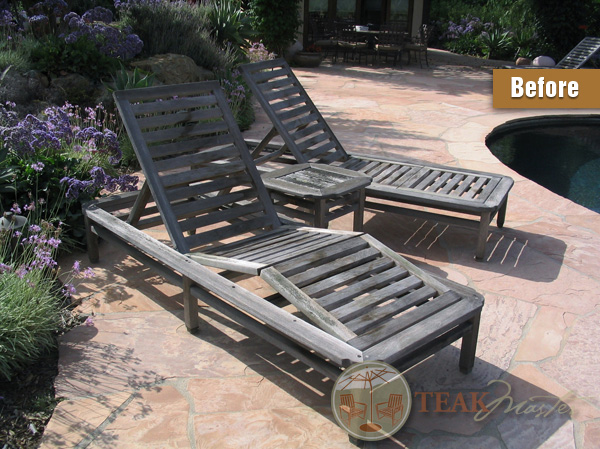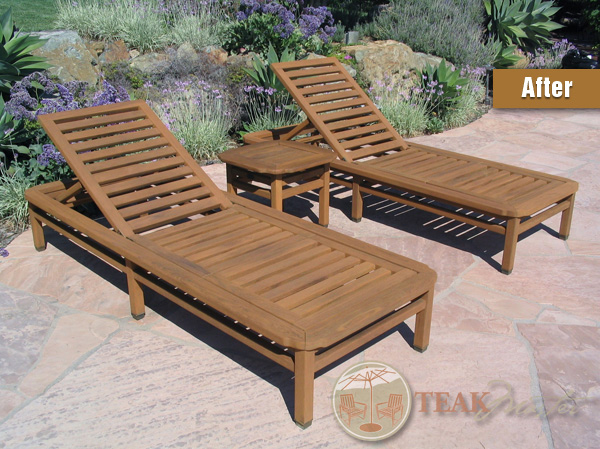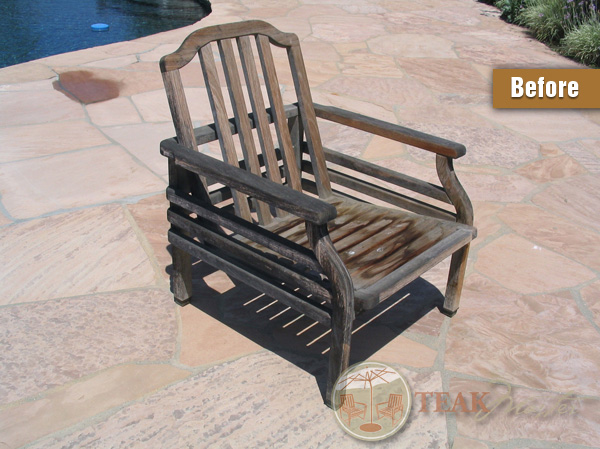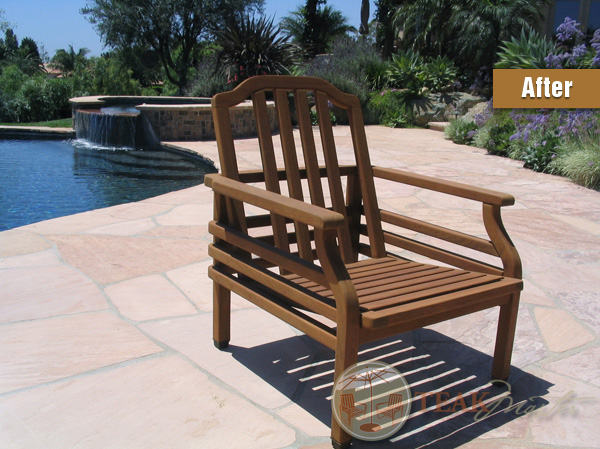 As a manufacturer of quality high-end teak furniture, Giati fuses contemporary and traditional designs in its creations. Design enthusiasts seek out its furniture for its durability and intricate designs. If you're looking for quality teak furniture, Giati offers a wide selection of options and Teak Master can help with your wood restoration needs.
History Behind Giati
In 1990, Mark Singer founded Giati after seeking a way to mass-produce his high-quality and award-winning furniture designs. He uses exceptional materials to give the furniture exquisite detailing and durability, setting his designs apart from other exterior furniture companies. To this day, Singer draws by hand and then quarter scales the design for proportion and ergonomics, eventually making them into full-size prototypes. Almost all of the furniture pieces are made by Singer at one point.
After the prototypes are formed, detailed technical drawings are made to reflect any necessary changes. These drawings are done again by hand, and then sent to the Indonesian factory which Giati has worked with for more than 15 years. Singer travels to the country to resolve any issues and witness constructed samples. Making one sample by hand doesn't mean it can be successfully mass-produced at a factory, so he ensures that the aesthetics, proportions, structure, and ergonomics are practically perfect.
Why You Should Purchase Giati Teak Furniture
To produce the best teak furniture, Giati uses wood grown on a plantation in Indonesia and not in rain forests. Teak is not indigenous to Indonesia, and it's believed that it was brought to Java between the 14th to 17th centuries. Present-day Indonesian teak plantations were established approximately 150 years ago near the semi-arid region of central Java.
The teak used by Giati is a renewable and sustainable resource. Its EcoTeak is carefully cut, graded, surfaced, and re-graded. From there, the wood is slowly kiln-dried, aged, and reacclimated so it contains the highest in regards to stability and longevity. The company only uses the finest wood to craft its furniture. Even flipping over the furniture, you'll notice that it's as finely finished as the topside.
Even though Giati purchases its furniture in U.S. dollars, workers at the Indonesian factory are paid in Indonesian rupiahs. The pay is adjusted to reflect inflation or devaluation of the rupiah against the dollar, should that occur. Every six months, employees are eligible for a performance-based bonus. These employees also receive healthcare for themselves, their spouse, and up to three children. They also receive food allowances and access to free educational courses in English and computer courses.
As a result, you might notice some of the teak furniture sold by Giati is pricey. You might end up paying more to have this furniture, but you will be owning high-quality pieces made by a company that cares about its employees. These pieces will last a long time as long as you properly maintain them.
Teak Furniture Collections Offered by Giati
Giati offers eight different types of teak furniture collections, and they include the following:
Adagio:

This collection features dining arm and side chairs, lounge chairs, armless lounge chairs, and an ottoman.

Fifty-Five:

If you're looking for a sturdy dining table, this is the perfect collection as it has two square and two rectangular ones.

Maritimo:

For true outdoor luxury, consider the adjustable chaise with arms in this collection.

Palazzio:

This extensive collection includes several square and round dining tables, dining and side chairs, bar chairs, lounge chairs, sofas, chaises, ottomans, coffee tables, and side tables.

Paradiso:

You can't go wrong with any item with this collection, which features square, round, and rectangular dining tables; bar and pedestal tables; dining and side chairs; lounge chairs; sofas; chaise lounges; ottomans; side tables; barstools; and dining lounge chairs.  

Rinato:

Six pieces are in this collection, and they include dining and lounge chairs, sofas, chaise lounges, ottomans, and bar chairs.

Siena:

You'll only find one option in this collection, which is a wingback chair.

Tessuto:

Enjoy the outdoors with one of the lounge chairs, chaises, and ottomans in this collection.
How to Care for Your Giati Teak Furniture
Whether you decide to keep your Giati teak furniture inside or outside, you need to make sure the pieces are properly maintained. For furniture kept outdoors, you might notice over time the color on the pieces begins to change. When exposed to the elements, teak transforms from the honey color to a silver-gray patina. 
Depending on where you live in California, the natural weathering might take a few weeks or months. In drier areas, the teak will slowly fade in color since it's exposed to infrequent moisture. When subjected to regular moisture, the teak changes color quicker. Don't be alarmed since you can easily wash away the gray with soap, water, and household bleach. Wash your teak with a 50/50 mix of household bleach and water. Wet the area with the solution and let it stand for 10 to 15 minutes. Use fresh water to rinse off the solution.
For routine maintenance, use a wet cloth along with soap and water to remove wet spots. To thoroughly clean teak furniture, use a 3:1 solution of laundry detergent or dishwashing soap and household bleach. Use a soft-bristled brush and lightly scrub the entire piece of furniture. Rinse your furniture with water, since you don't want the solution to dry on it. This process will remove dirt, kill mildew, and allow the silver-gray patina to develop evenly.
If you want to prolong the honey color of your Giati furniture, you need to apply a finish before it begins to show signs of weathering. You can either apply a UV inhibitor yourself or hire a professional since it is a time-consuming process. Some types of applications you can use include teak oil and other solvents. These inhibitors will need to be done several times, depending on how you like your furniture to look. 
Protecting your outdoor teak furniture in South El Monte, California, is vital and Teak Master is here to help. Reach out to us today to schedule a free consultation regarding refinishing and restoring your teak furniture. We will send one of our trusted employees to your home and provide you with a quote to refinish your Giati teak furniture to its natural beauty.
Directions
Tim Gilliam
I am as passionate about the services our company provides as the day I started as Teak Masters' only employee in 1997. For 2 decades I have been obsessed with continuing to developing state of the art refinishing techniques and application of the finest cutting edge wood coatings modern science can create. I have training certifications and have been hired as a consultant for esteemed companies such as Benjamin Moore, Arborcoat, Messmers, Dewalt, Porter Cable, TWP, Sikkens, Tropitone, and Brown Jordan.