By: Tim Gilliam

There is no bigger name in the world of quality teak furniture than Kingsley Bate. Styles such as Nantucket and Amalfi have stood the test of time and continue to add amazing design elements to backyards and commercial environments. To date they have 32 different styles to choose from and in production. How many teak furniture manufacturers can say that? Many of their style have been made for over ten years which is great when you want to add pieces over time. We have mastered the art of maintaining Kingsley Bate teak furniture and restoring it. In fact, we have performed teak refinishing on thousands of pieces of Kingsley Bate teak furniture.
After working on restoring and maintaining thousands of pieces of Kingsley Bate teak furniture, we can say that the quality of lumber is second to none. The mortise and tenon joinery stays tight even in extreme environments and conditions. We have many commercial clients that use their teak furniture in rigorous condition all day every day. Of course there are occasional repairs of Kingsley Bate furniture but they are rare. If your K.B. teak furniture has weathered gray in appearance it can always be brought back to new condition. This is the beauty of high quality teak furniture. With just a few steps of teak refinishing it can look great in no time.
We have performed teak refinishing on Kingsley Bate furniture that is 20 years old and literally black in color. The texture of many of the pieces has been rough and rigid. The beauty of superior teak furniture is that it can always be brought back to life. If your teak furniture investment has seen better days we can restore it. We also work with high end retail teak furniture outlets in Southern California so we can help you add new pieces when you're ready. Why not have your valuable Kingsley Bate teak furniture restored and maintained today?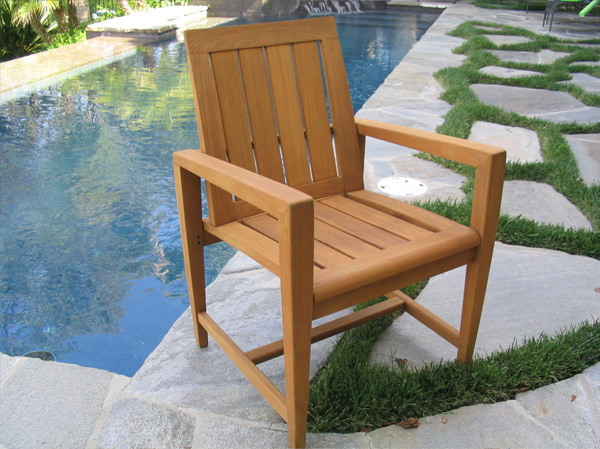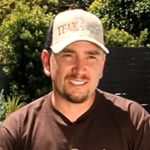 Tim Gilliam
I am as passionate about the services our company provides as the day I started as Teak Masters' only employee in 1997. For 2 decades I have been obsessed with continuing to developing state of the art refinishing techniques and application of the finest cutting edge wood coatings modern science can create. I have training certifications and have been hired as a consultant for esteemed companies such as Benjamin Moore, Arborcoat, Messmers, Dewalt, Porter Cable, TWP, Sikkens, Tropitone, and Brown Jordan.