By: Tim Gilliam

The need for a professional teak refinishing and teak restoration service in Los Angeles, Orange County, and Santa Monica has allowed us to work on what we consider "works of art" made by Summit® teak furniture. Many clients contact us because they have been left scratching their heads on how to properly maintain their investment. We have been restoring and maintaining Summit® for almost 16 years and have worked on hundreds of pieces of furniture.
If you have purchased new Summit® teak furniture, it needs to be coated immediately to prevent damage from the effects of weathering. We offer a wide array of finishes to suit your needs. A variety of colors are available to customize your valuable Summit® teak furniture.
If you have Summit® teak furniture, or any other teak furniture manufacturer, and it has weathered gray in color and you wish to restore it back to showroom condition you have come to the right place. Our teak furniture cleaning process will restore the beautiful honey blonde color of your teak furniture. Our teak refinishing process will also restore the texture of the wood. A protective coating will be applied to prevent premature graying.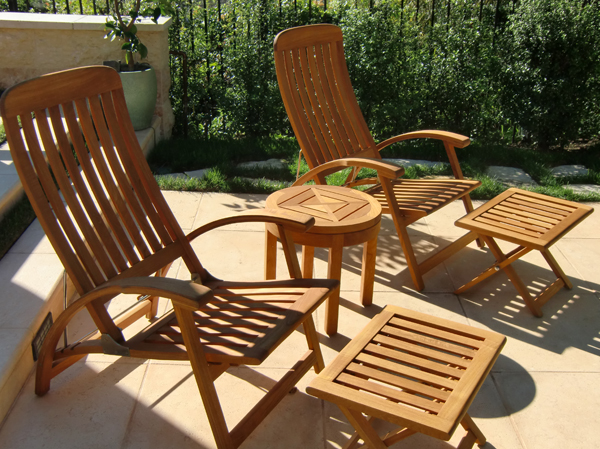 Disclaimer: Teak Master is not endorsed by nor sells Summit® furniture. Teak Master is displaying an image of Summit® furniture above that has been restored by Teak Master.
Directions
Tim Gilliam
I am as passionate about the services our company provides as the day I started as Teak Masters' only employee in 1997. For 2 decades I have been obsessed with continuing to developing state of the art refinishing techniques and application of the finest cutting edge wood coatings modern science can create. I have training certifications and have been hired as a consultant for esteemed companies such as Benjamin Moore, Arborcoat, Messmers, Dewalt, Porter Cable, TWP, Sikkens, Tropitone, and Brown Jordan.