By: Tim Gilliam

Sutherland teak furniture is at the highest level in design and quality. Some of the most well known designers have influenced styles produced by Sutherland and are sought after by design enthusiasts and architects around the world. Having some of the most intricate designs coupled with use of the finest teak lumber has made Sutherland one of the most well known names in fine outdoor teak furniture. Many of their styles include use of mediums such as all weather synthetic wicker, stainless steel, and aluminum. They are one of the few companies in the world that will custom fabricate furniture for clients. We have had the opportunity to work on custom pieces designed by Philippe Starck at the SLS Hotel in Beverly Hills. Sutherland's designs are like no other and we feel truly honored when we are allowed the opportunity to service works of art.
Sutherland is one of the only teak furniture manufacturers that offer custom finishes on their teak furniture. Finishes such a clear, natural, weathered, yacht gloss, and dark sealers are among the coatings they offer. We are familiar with services and maintaining all finishes offered by Sutherland. Depending on the finish that has been applied to your teak furniture we can recommend the proper care and maintenance schedule to keep your fine outdoor teak furniture in the best condition possible. Sutherland's Yacht finish consists of 14 to 17 coats of marine varnish in high gloss sheen. This particular finish should be cared for by a trained professional with detailed experience maintaining similar coatings. Teak Master is skilled in maintaining Sutherland's Yacht finish and all other finishes.
If you are in need of a trained and licensed teak furniture specialist with years of experience working on Sutherland teak furniture Teak Master is ready to serve you. Your valuable teak furniture will look fine for its entire existence.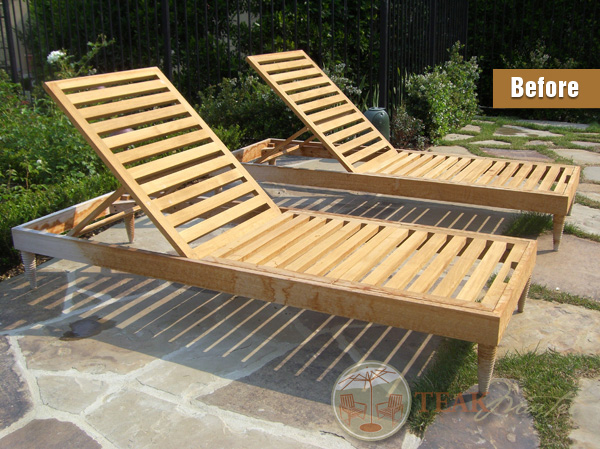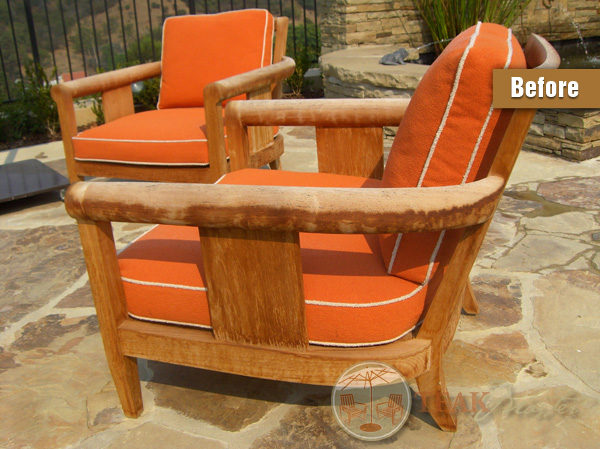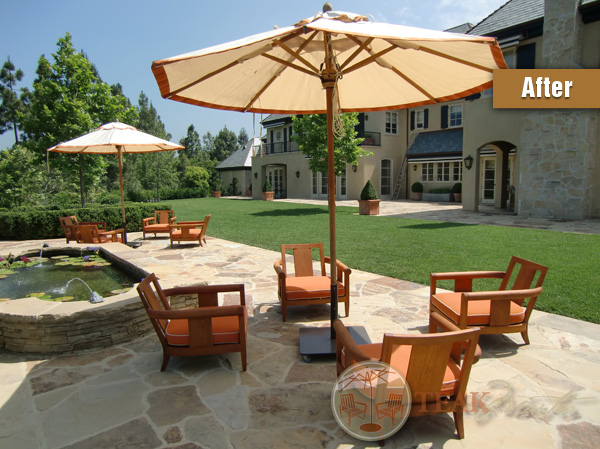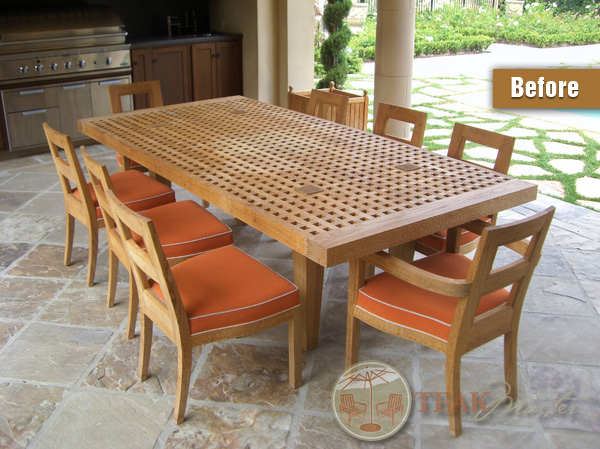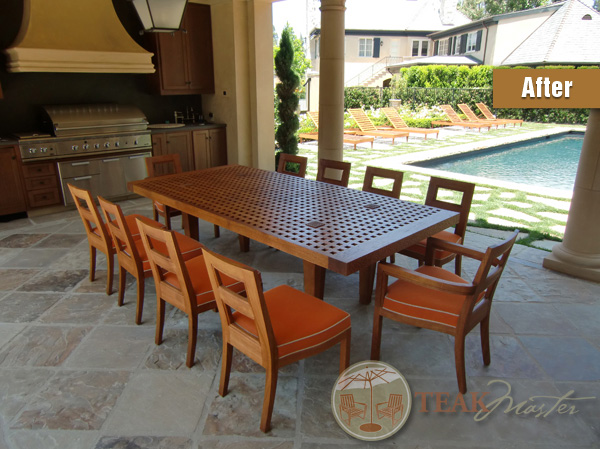 Directions
Tim Gilliam
I am as passionate about the services our company provides as the day I started as Teak Masters' only employee in 1997. For 2 decades I have been obsessed with continuing to developing state of the art refinishing techniques and application of the finest cutting edge wood coatings modern science can create. I have training certifications and have been hired as a consultant for esteemed companies such as Benjamin Moore, Arborcoat, Messmers, Dewalt, Porter Cable, TWP, Sikkens, Tropitone, and Brown Jordan.