{{slideNum}}">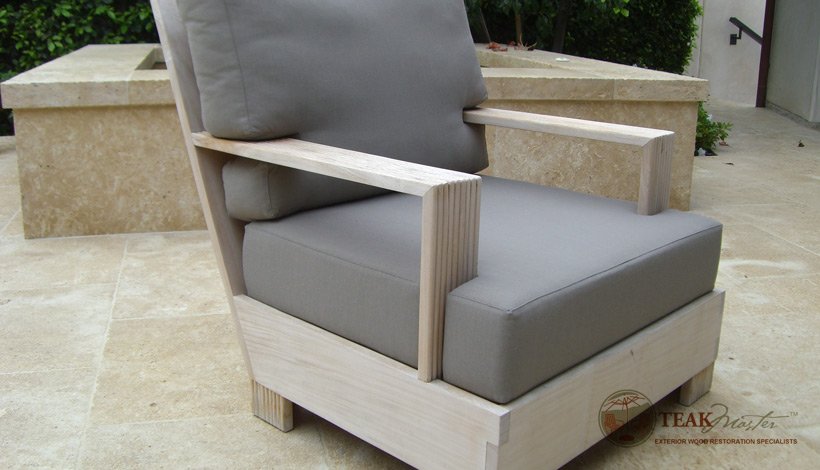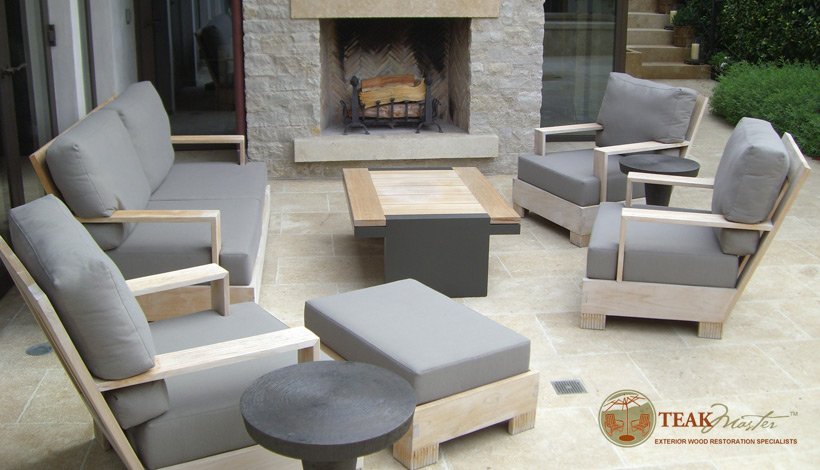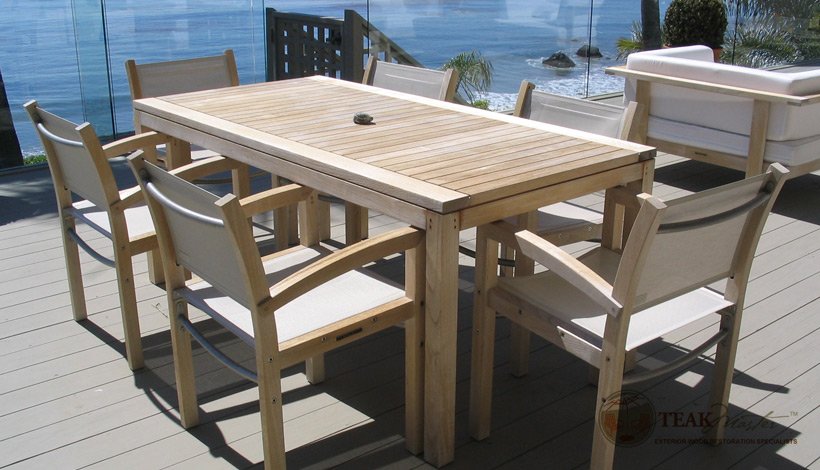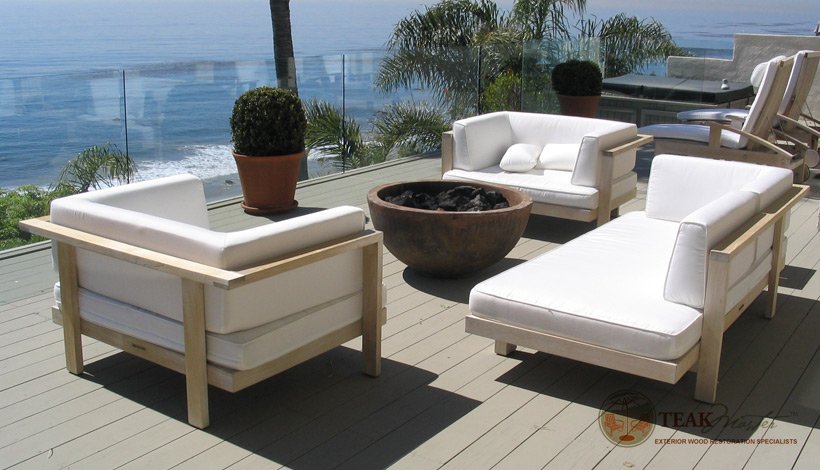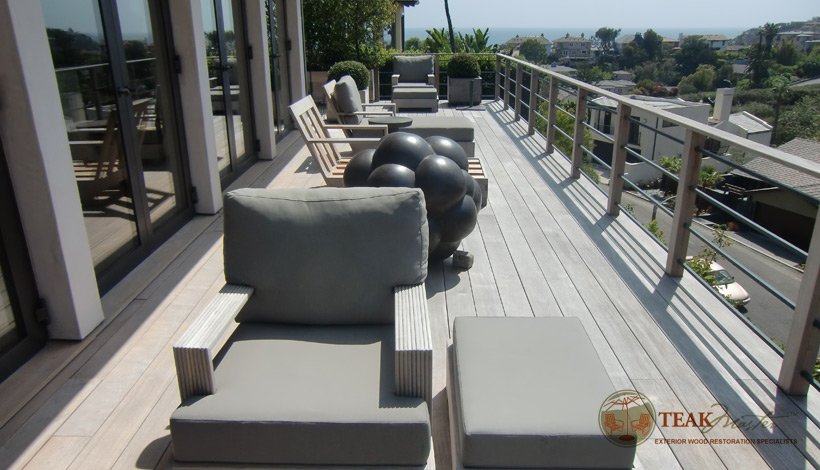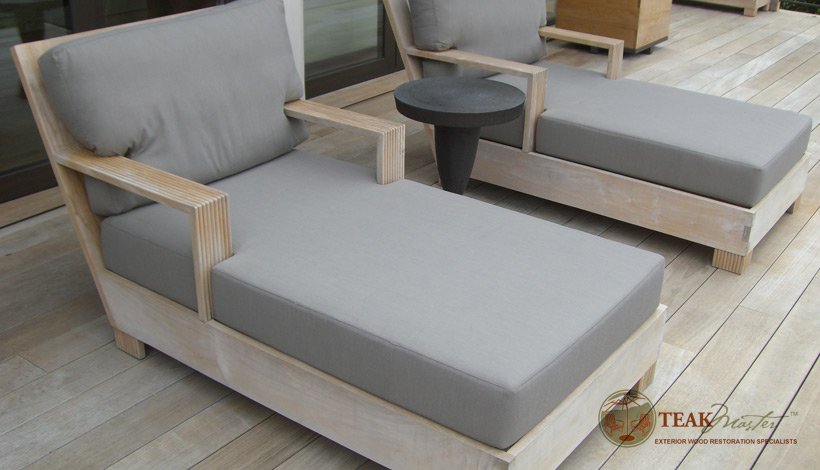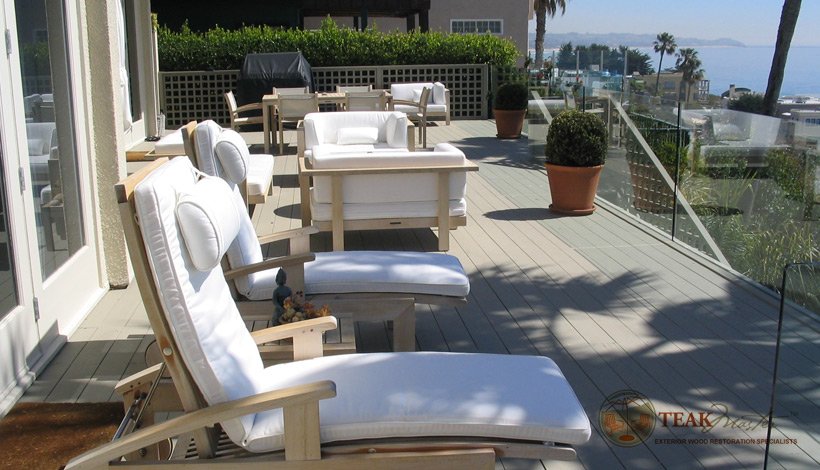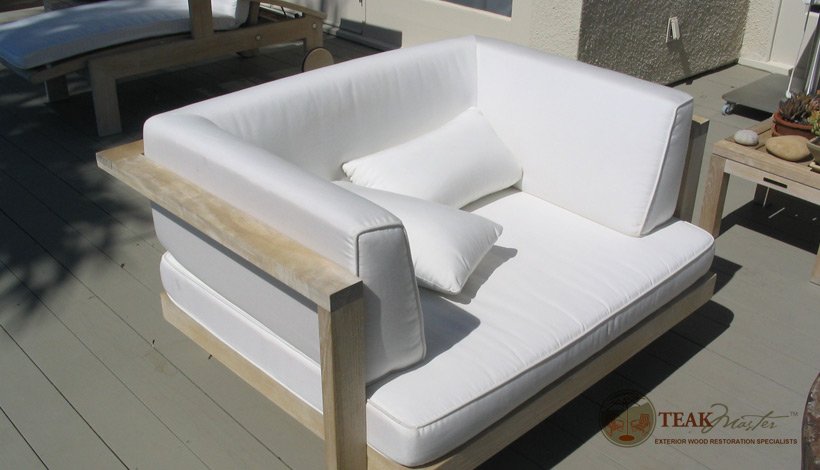 Teak is a popular wood for outdoor furniture due to its durability and natural resistance to rot and insects. However, even the toughest woods require cleaning and maintenance to preserve their natural beauty and extend their lifespan.
If you're looking for professional teak cleaning services in Orange County, CA, look no further than TeakMaster. We specialize in restoring teak furniture to its original luster and protecting it from the elements.
Our teak cleaning process involves using a specially formulated cleaner that is gentle yet effective in removing dirt, grime, and weathered grey wood fibers. Our experienced technicians will carefully clean every inch of your teak furniture, ensuring that it looks as good as new.
After cleaning, we can also apply a protective sealant to prevent future weathering and maintain the natural golden color of your teak furniture. This will keep your furniture looking great for years to come and save you the hassle of regular maintenance.
At TeakMaster, we pride ourselves on providing exceptional customer service and using only the highest quality products. We understand that your outdoor furniture is an investment, and we are committed to helping you protect that investment.
If you're in Orange County, CA, and need teak cleaning services, give us a call today to schedule an appointment. Our friendly staff will be happy to answer any questions you may have and provide you with a free estimate for our services.
Teak Cleaning Fact Sheet
| Teak Cleaning | Details |
| --- | --- |
| How to Clean Teak? | The two most common ways to clean teak furniture is by using a soft bristle brush or mild power wash. |
| How to Clean Teak Mold? | Mold and mildew growth is a common problem on teak furniture. Apply wood brightener or wood bleach and follow directions per manufacturer suggestions. |
| Can you Clean Teak with Oxiclean? | Oxiclean can be useful product to clean teak wood and furniture. Make sure to rinse thoroughly to remove residue. |
| Can you Clean Teak with Vinegar? | Vinegar is not the best method to clean teak. Simply use a mild detergent such as Simple Green or Mrs. Meyers for best results. |
| Cleaning Teak on a Boat | Cleaning teak on boats can be done using a deck brush and a mild biodegradable detergent. |
How often should I clean my teak furniture?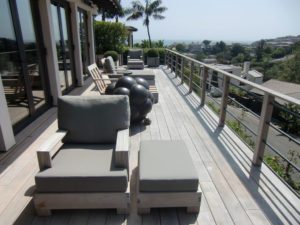 It depends on how often you use your furniture and the weather conditions in your area. Generally, it is recommended to clean teak furniture at least once a year to remove dirt and grime and prevent weathering.
How can I protect my teak furniture from the elements?
You can protect your teak furniture from the elements by applying a teak sealant or teak oil to the surface. This will help to prevent water damage and maintain the natural color of the wood. However, it is important to choose a high-quality product that is specifically designed for teak furniture.
Can I leave my teak furniture outside year-round?
Teak furniture is naturally resistant to rot and insects and can be left outside year-round. However, exposure to extreme weather conditions can cause the wood to weather and turn grey over time. It is recommended to cover your furniture or move it indoors during the winter months to protect it from snow and ice.
If you want to find out more about taking care of your teak furniture, contact Teak Master at 888-639-8424 or via our secure online form.