By: Tim Gilliam

Teak Warehouse is the Mecca for outdoor teak furniture plain and simple. Can you name another furniture store than boasts more than 20,000 square feet of teak wood patio furniture? We didn't think so. Teak Warehouse has been producing a wide array of teak furniture lines for over 20 years. They have Southern California locations in Redondo Beach, Monrovia, and San Diego. What sets teak Warehouse apart is the depth of their teak furniture lines. Most of their styles are vast lines complete with sofa, loveseat, club chair, coffee tables, end tables, chaise lounges, and more. Theirs styles complement each other and can be intermixed to achieve the aesthetic you are looking for.
Teak Warehouse knows that teak furniture will last forever. They recommend two options for caring for your teak furniture. The first option is to allow your furniture to oxidize and gray naturally. Of course there is a small amount of cleaning that is required to keep the wood clean, but for the most part allowing the wood to naturally oxidize is always an option. The most popular option is preserving the honey blonde color of natural teak furniture. Periodically coating your teak furniture with sealer will keep your teak furniture in its original state.
We are proud to be an authorized service technician for Teak Warehouse clients. Teak Warehouse has taken the extra step to provide a source for quality teak furniture care and maintenance by referring our company. We have been serving Teak Warehouse clients for over 5 years and understand the many challenges that can come along with caring for teak furniture in Southern California. Many of Teak Warehouse clients are hoteliers, designers, and architects and demand a specific aesthetic when it comes to the look of their teak furniture. We offer teak furniture coatings such as sealer, hand rubbed oil, varnish, tinted polyurethane, and distressed stains and textures. We also offer complete teak refinishing services and can restore existing weathered teak furniture to match a new purchase.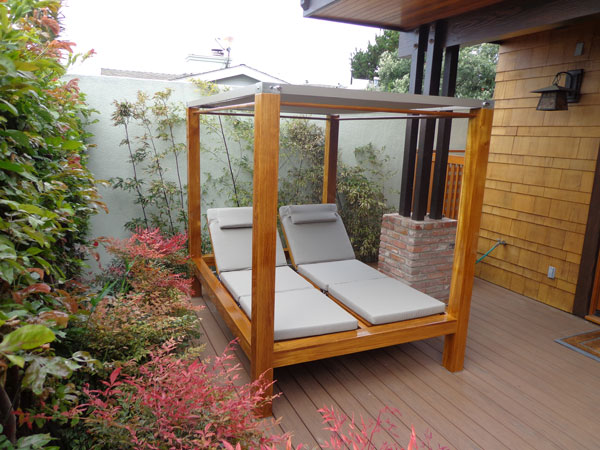 Directions
Tim Gilliam
I am as passionate about the services our company provides as the day I started as Teak Masters' only employee in 1997. For 2 decades I have been obsessed with continuing to developing state of the art refinishing techniques and application of the finest cutting edge wood coatings modern science can create. I have training certifications and have been hired as a consultant for esteemed companies such as Benjamin Moore, Arborcoat, Messmers, Dewalt, Porter Cable, TWP, Sikkens, Tropitone, and Brown Jordan.