Highest Level of Professional Wood Care
Has your expensive teak furniture or valuable wood deck been damaged by the unrelenting effects of weathering? Does your exterior wood surface have an inferior protective coating that is weathering poorly and not holding up? Teak Master specializes in professionally addressing your concerns and solves the challenges associated with protecting and maintaining exterior wood surfaces. We have over 17 years of hands on experience performing teak refinishing and deck refinishing and have mastered the unique weathering characteristics of exterior wood surfaces. The unwanted changes in the appearance of your valuable teak furniture, wood deck, wood siding, or any other exterior wood surface can be restored and brought back to its original condition. With proper care and maintenance, your exterior wood investment can look perfect for its entire life.
Why Select Teak Master?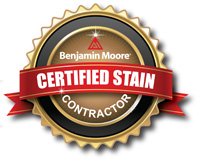 Teak Master is the nation's only fully licensed, insured, and bonded exterior wood restoration company with 17 years of hands on experience. We are trusted by thousands of homeowners, designers, architects, furniture manufacturers, and contractors who demand the finest exterior wood care and superior customer service. Our meticulous attention to detail and knowledge of the finest wood preservative coatings coupled with our dedication to guaranteed client satisfaction has enabled Teak Master to become the industry leader.
We are accredited by Better Business Bureau and have maintained an A+ rating for our entire existence. We are factory trained teak restoration technicians for and endorsed by major high end teak furniture manufacturers such as Brown Jordan, Gloster, Teak Warehouse, Jensen Leisure, Java Teak, Domus, and Janus et Cie. Our 5,200 square foot secured headquarters is centrally located in historic El Monte, California, which allows for immediate service from Santa Barbara to San Diego. We offer the convenience of complementary pickup and delivery for the finest noise, dust, and chemical free teak refinishing available. Our mobile crews stationed in Los Angeles, Orange County, San Diego, and Ventura can quickly address your teak restoration or deck restoration needs at your home right in front of you.
Protecting Your Wood Investment for a Lifetime
Valuable hardwoods such as Teak, Ipe, Mangaris, Redwood, Cumaru, Redwood, Iroko, and Cedar are becoming increasingly popular for home building materials. We understand that your exterior wood surfaces are an investment and were purchased with a planned design element in mind that complements your home and adds value. Having your exterior wood surfaces protected and clean means they are more visually pleasing to look at and your investment will not deteriorate over time. The key to keeping these valuable woods in stellar condition is periodic maintenance. Scheduled maintenance avoids the costs of a full restoration. Teak Master specializes in keeping your exterior wood surfaces looking their best with our planned maintenance schedule. Scheduled maintenance eliminates ever needing teak restoration or deck restoration again.
Client Reviews
We feel fortunate to have clients who appreciate quality work and have taken the time to share their experiences with others. Teak Master has an outstanding record online with over 30 total reviews. Below are some of the more popular review sites
"We had our dream deck designed and built about 18 months ago. We chose to install Ipe according to the recommendations of our architect and contractor. The deck is about 1,750 square feet which meets our pool and wraps around the patio and side our home with northern exposure cliff side in Laguna Beach. We felt comfortable with the information our contractor conveyed to us about care and maintenance of Ipe which he claimed was once a year. The deck was beautifully built and there are no complaints on that end. However, soon after the deck was fully completed we noticed that the coating never seemed to dry. The wood remained sticky for the next 6 months and seemed to darken over time. Our contractor assured us that the deck would eventually dry and that the color was "normal". He stated the product he used, Penofin, was the "industry standard" and that it was the best for product on the market for Ipe. He tried in good faith to fix the stickiness with a variety of methods that just didn't work.
We finally decided to do our own research and came across Teak Master's website and made the call. The owner, Tim, came out the next day and immediately knew what the problem was. I was blown away at the fact he simply looked at the deck, walked on it, and knew the product used was Penofin. He explained that Penofin does not have the solvents needed to penetrate into the dense Ipe and that it tends to darken the wood. He stated that contractors tend to over apply with multiple coats and that is why the deck remained sticky. Tim submitted his bid to apply the correct deck sealer and soon came out to fix the problem. He walked us through the finish he used and why it was superior.
The Teak Master crew stripped the previous coating, sanded, bleached, and sealed. His guys were on time each of the 3 days work was performed. The crew foreman, Raul, was courteous, attentive, and able to answer my questions on what was being done. He instructed his technicians to cover our pool and plants and made sure everything was perfectly clean when they left each day. Tim returned upon completion and made sure everything was up to specification. He again made sure we were completely aware of the potential weathering characteristics according to the climate in our area and we set a schedule for 6 month maintenance. We are extremely pleased and couldn't imagine why contractors don't leave the finishing to the Masters of Ipe, Teak Master."
Curtis Jackson, Laguna Beach